Okay, lawsuits, now let's get fermentation.
Chobani—the Greek yogurt manufacturer owned by Hamdi Ulukaya—has filed a defamation lawsuit against right-wing conspiracy theorist Alex Jones and his inflammatory website InfoWars, claiming that Jones's network (which includes a blog and YouTube channel) falsely connected the Chobani factory, which is based in Twin Falls, Idaho and makes a practice out of hiring refugees, to the sexual assault of a five-year-old girl.
The company says that Jones has repeatedly ignored requests to remove slanderous statements, which include blaming a child's sexual assault on Chobani's refugee employees and claiming that she was raped at knifepoint by a group of Syrian men. (A child was in fact sexually assaulted, though not raped by the legal definition, by two minors from Iraq and Sudan. The perpetrators were not refugees employed by Chobani.) InfoWars also asserted that Chobani employees were responsible for a "500 percent increase in tuberculosis in Twin Falls," a claim with no merit.
"The Defendants' defamatory statements have caused and continue to cause harm to Idaho residents, including Chobani employees, their families, and other members of the Twin Falls community associated with Chobani," states the lawsuit (via The Washington Post).
In a YouTube video posted on April 24, a ragged-voiced Jones (like, more ragged than usual) stated that White House sources warned him about the lawsuit and told him that investor/philanthropist George Soros was funding it. (Why Ulukaya, who InfoWars repeatedly refers to as "a foreign billionaire" would need additional funding from Soros goes unanswered.)
Regarding the lawsuit, Jones said, "I'm not backing down, I'm never giving up, I love this. To fight that dirt bag Nazi collaborator [Author's note: Here, Jones references a debunked rumor that Soros was an officer of the SS in Nazi Germany.] ...That garbage hates me and has his forces—I am so honored, not on some power trip, but that EVIL would be that upset about what I'm doing."
G/O Media may get a commission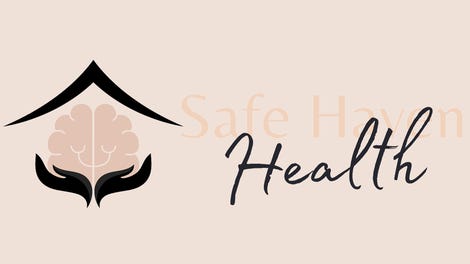 Addiction counseling
Safe Haven Health
He added, "And I can just feel it in my gut, but also intellectually, I've talked to my lawyers, other lawyers, top lawyers in DC, you name it... They follow [Chobani] and are like, 'Oh my God, they blew it big time.'"
Later in the recording, which I only suggest listening to if you hate yourself, Jones refers to Soros—who, again, has no explicit or proven ties to the lawsuit—as a "sack'a'demons" and a "bode of foul spirits."
Is it me or does this Greek yogurt lawsuit have Jones feeling a little...strained?