Downtown mainstay, (excellent) actress and sartorial pioneer Chloë Sevigny hates to sound like an old fuddy-duddy, but she really wants you to pull your tiny denim shorts out of your crack and study for your SATs.
"I was at Coachella this year and I kept calling them 'denim underwear' because all the girls wear the denim underwear and it's, like, a little obscene! I don't want to say that, but you know, sometimes I think that they're just too short. And now I'm turning into that person that I'm like, your shorts are too short!"

[Now that I'm nearing 40] I'm kind of in that window where I'm not sure if I can still dress like I used to, if I should be dressing more like a lady. I don't know. When do you let go of your childish ways, as far as fashion is concerned? I'm not sure. I see older women dressing like kids and I'm like, do I look like that? I don't know."
[The Cut]
---
Battlestar Galactica actress Katee Sackhoff said that she lost half of her Twitter followers after Tweeting her reaction to the shooting death of a 4-year-old who discovered his father's unprotected gun: "Please practice gun safety. This is horrible!" In the debate that followed, Sackhoff joked that she lost half of her more liberal Twitter followers. Actually, this happened. [EW]
---
G/O Media may get a commission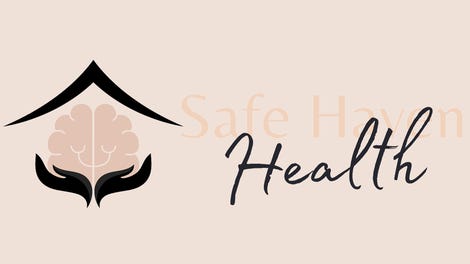 Addiction counseling
Safe Haven Health
Not a ton of people seem to be picking up on the fact that the "Amanda Bynes" tweet that called Miley Cyrus ugly was a fake account — Miley herself has responded to the diss as if it was actually Bynes.
When asked to comment on it, she replied: "I won't even entertain that thought. I think it's all so sad, and I don't want to add any fuel to that fire. "I was rooting for her comeback until she started attacking me. I just thought it was hilarious that she mentioned my name the moment I was the worldwide trending topic on Twitter." [NYDN]
---
Camp Kanye has responded to 24-year-old Leyla Ghobadi's claims that he repeatedly cheated on Kim Kardashian with her: "This most recent attack on Kanye West and his family is totally without merit. It's a blatant attempt by a misguided individual who is clearly seeking publicity, and another in a series of malicious stories drummed up by non-credible 'news' sources. This is a sad attempt to hurt two people trying to live their lives." 'Gevity.
Ghobadi has since hired a lawyer and taken to Facebook to demand privacy, which is obvs what she's wanted from this whole time; not, say, a record deal or a BCBG campaign or cartoon woodland creatures to help her put her clothes on in the morning. [TMZ, Radar Online]
Meanwhile, 'Ye skips town without Kim to perform at Art Basel Switzerland. [Page Six]
---
Watch Jennifer Lopez accept a leading film role during a Hot 99.5 interview like a d-e-e-e-e-va. [Gossip Cop]
---