You're on the sun-soaked deck of a ship, wind in your hair, salty air in your lungs, the ocean before you, a crew and all their movements yours to command. This freedom is what we love about pirate stories, more so than the rum and the treasure and the sea shanties: the type of freedom that frees you from traditional roles and rules, the freedom be and have and take anything you like.
A good pirate could use this freedom to gain immense power—power that brought kings to their knees. A good woman might feel the allure double fold. And of all the legendary pirates, few embodied utter power like the early nineteenth-century female raider Cheng I Sao.
In records, she is called Zheng Shi, Madam Ching, Ching Shih, and variations on these names: all of them mean wife or widow of Cheng I. (The Disney film Pirates of the Caribbean: At World's End calls the character based on her Mistress Ching, which is one of the film's better moments of piratical accuracy.) Little is known about her early life; like many politically influential women, she was all but ignored by history, and there is scant documentation of her exploits. The fact that she is known at all is largely due to the efforts of the scholar Dian Murray, whose book Pirates of the South China Coast, 1790-1810 is the starting point for all Cheng I Sao research.
What we do know: She was born sometime around 1775, probably in Canton, but she doesn't appear on record until 1801, when she married Cheng I, fierce pirate leader. Legend claims that she was a prostitute in a Cantonese floating brothel and that she refused Cheng's proposal until he promised to give her half of his fleet and a share of his command, but there is no proof of this delightful anecdote. All we know for sure is that she married Cheng I, and for their honeymoon, they opted for a romantic trip to Vietnam to fight in the Tay-Song rebellion.
They were on the losing side in that fight, a defeat that may have spurred them to build one of the fiercest pirate armies of all time. Pirate scholar David Cordingly claims that, at its height, the Cheng's Red Flag Fleet contained 50,000 pirates, which was considerably larger than many legitimate navies of the period. They had anywhere from 200 to 1800 ships at any given time and controlled the whole South China Sea. Their co-reign of terror lasted until 1807, when Cheng I fought a tsunami and lost, drowning.
G/O Media may get a commission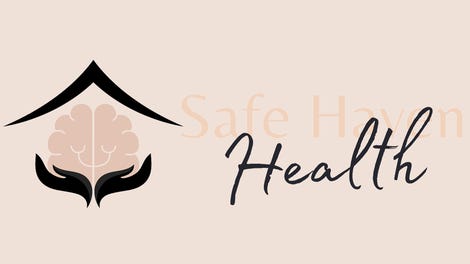 Addiction counseling
Safe Haven Health
With her husband dead, what's a girl to do? Take over his fleet, obviously.
Her ascendancy to command was not as unusual as we might imagine. In She Captains, Joan Druett explains that in Southern China, men and women lived together on the water, sharing in the work and responsibilities equally. From fishing junks to pirate ships and everything in between, women worked alongside men, and the captain's wife often succeeded her husband in the event of his death.
So Cheng I Sao taking the reins of the Red Flag fleet didn't raise too many eyebrows. What did raise eyebrows, however, was the decisive, swift, unrelenting way she led.
The first thing she did after taking control of the seas was to expand her operation inland. Since the turn of the nineteenth century, poverty in China had been on the rise. The imperial court in Beijing and the mandarins wallowed in luxury while the rural poor had more babies and got poorer. A contemporary analogy: Beijing was the Panem Capitol, everyone else was tribute-bait, and Cheng I Sao and her pirates decided to pull some serious Katniss/District 13-style stunts. They raided wealthy towns, collecting money for a "protection" fee, which gained the town protection from pirates. (This is like a tornado selling you tornado insurance.)
This money went into the pirate stores, but subsequently back into the poor towns, where Cheng I Sao employed a vast network of spies, farmers, tailors and carpenters who kept her empire afloat. Lest you think Cheng I Sao was a softie who stole from the rich to feed the poor, she also put away quite a tidy bundle for herself. Also, accounts from eyewitnesses to her raids are horrifying. Her pirates devastated the villages, murdering and enslaving at will. They burned down entire towns for fun.
But, while Cheng I Sao's pirates were adept at pillaging, they were also forced to uphold a strict code of of conduct. Nobody was allowed to steal from the common stock of treasure or from any of the villages that supplied them with food and water, nor was anyone allowed to give or follow orders that did not originate from Cheng I Sao.
These items were for the most part standard in any pirate charter, but Cheng I Sao maintained an unusual provision regarding sexual activity: rape was explicitly prohibited. Ulrike Klausmann reports in Women Pirates that Cheng I Sao ordered, "No one shall satisfy [their] lust with captured women in the villages or public places. On board, the permission of the squadron leader must be obtained for this purpose, and the act performed aside, in the ship's hold."
So Cheng I Sao's pirates required a permission slip before getting down, under penalty of death. Those who disobeyed, or employed the use of force against a woman without permission, were executed on the spot.
In typical pirate practice of the period, captured women were hung off the side of the ship by their hair. Women who were captured under Cheng I Sao were either ransomed if they were rich, or sold to the pirates as wives if they were poor. The purchasers were obligated to treat the women as "respectable wives." As Deblina Chakraborty and Sarah Dowdy note in their Stuff You Missed in History Class podcast, "If a pirate chose a wife from among the captives, he was supposed to be loyal to her... promiscuity was not encouraged—it was not even allowed." If a pirate was found to be cheating on his wife, he was punished by—you guessed it—death.
In short, Cheng I Sao was not messing around when it came to women. It is tempting to fantasize about what she would have to say to today's politicians attempting to limit women's reproductive freedom or minimize the effects of campus violence against women. One imagines a sword or two might be involved.
That's not to say that Cheng I Sao disapproved of all sex, just the non-consensual kind. Shortly after her husband's death, she appointed her adopted adult son, Chang Pao, as her second in command. Along with his piratical promotion, she also promoted him from son to lover. This was not the first time Chang Pao had received this "promotion"; he was also Cheng I's lover before his death. Together, Cheng I Sao and Chang Pao were able to keep order among the fleet.
The fleet itself had a constitutional-monarch style government, with Cheng I Sao as queen at the head. There was a council, whose members were selected by Cheng I Sao, as well as a prime minister-like position, which was held by Chang Pao. He was also the commander of the red squadron, one of six squadrons in the fleet. Each squadron had its own flag, as well as its own commander with a borderline-silly title such as "Mealtime of the Frog" or "Knife in the Neck." Chang Pao, her son/boyfriend, was called "Steady of the Steadiest."
It's almost impossible to overstate large and successful Cheng I Sao's fleet was. She made more famous Caribbean pirates look like kids in mama's bathtub with toy boats. The Red Flag Fleet dominated the area from the Yellow Sea to the Straits of Malacca, and nobody could stop them: not the British, the Chinese, or the Portuguese. Cheng I Sao turned the traditional hand-to-mouth model of piracy on its head. She had so much money she basically started pirate banks with pirate pension plans. Her squadrons were always well-armed and in good condition. She was so good at what she did that some people thought she was magic.
It is true that Cheng I Sao was heavily in touch with the spirit world; she was definitely superstitious. Richard Glasspoole, a captive of Cheng I Sao's fleet, wrote that she sprinkled her captives with garlic water, which was believed to be protection against getting shot. Klausmann claims that the pirate never made major decisions without consulting her guardian spirit. There were statues of the spirit on each of her ships. When the spirit said move, she moved, and divine inspiration makes about as much sense as anything else for her ten-year undisturbed spot at the top of the food chain.
One of her most constant adversaries was the Chinese Navy, who in 1808 embarked on a mission to take her out. Admiral Kwo Lang led the Navy into battle against the red squadron. Accounts from the battle maintain that it was an ass-kicking, with Cheng I Sao taking 63 of the Navy's ships. Captives were offered a choice: join the pirate crew or be nailed to the deck and beaten. Historian Charles Ellms explains that Kwo Lang committed suicide out of fear of being captured by Cheng I Sao's forces, one of two Navy officers to do this. After the second Navy suicide, the government attempted to starve the pirates out by cutting off their supply ships. This failed miserably, due to Cheng I Sao's vast network of peasants on land, who were more than happy to feed the pirates.
Cheng I Sao might have gone on pirating into old age if not for some jealousy in her ranks. The leader of the green squadron got fed up with the special treatment Chang Pao and his red squadron were receiving and launched a Christmas-colored battle, which the green squadron lost. Deciding that when the going gets tough, the tough get going, the green squadron appealed to the government of Macao for amnesty. They received a pretty sweet retirement package, especially considering all of them were wanted for capital crimes. This interaction got Cheng I Sao wondering if it was not perhaps time to cash in her shares and go straight.
Stories about how and when she negotiated her amnesty abound, each more whimsical than the last. One claims she sailed into port on a gunboat and was received as visiting royalty. Another insists she and a delegation of women arrived unannounced and unarmed and negotiated their terms. The best one tells that the surrender was a piece of cake to negotiate, except for the fact that Cheng I Sao had to bow to the governor. She refused to budge on this; negotiations came to a standstill. Finally, someone proposed that the governor might perform a marriage between Cheng I Sao and Chang Pao, which would require the bride and groom to bow to thank the officiant, a rule that would satisfy the governor's wish in letter if not in spirit.
However it came about, Cheng I Sao turned in her ships, kept all of her money, and became a private citizen of China once again. Chang Pao was allowed to keep his fleet and became a government official. All but 376 of the pirates under her command got to keep their money and either retire into the countryside or join the Chinese Navy. Cheng I Sao even had a fund set up to help the pirates transition into civilian life. She was thirty-five years old and for the first time in her life, out of a job.
After the surrender, what exactly happened to Cheng I Sao is unclear. She may have married a governor and lived a quiet life as a respectable lady. She might have run a massive land-based smuggling operation. Some tales claim she ran a brothel and gambling house until the end of her days. Others say she lived with Chang Pao and raised a son. Quite possibly she did some combination of all of these. She lived to be 69 years old and died a wealthy woman in her hometown of Canton in 1844, likely gloating over her extraordinary career as one of the greatest pirates in history.
Laura Sook Duncombe is either a lawyer who writes part-time or a writer who practices law part-time. She loves all things Sherlock Holmes, musical theater, nerd, and feminist. She lives in Alexandria, VA with her wonderful husband and her giant mutt, Indiana. Her work can be found on The Hairpin, The Toast, or on her blog.
Image via Wikipedia.