New York City Mayor Bill de Blasio is fine. He's fine. He seems like a perfectly nice guy, as an individual human, and all things considered he's a fine mayor. He does some good things and also some bad things. One of the worst things he has done, however, is produce this video that was posted to Twitter on Tuesday:
In it, the mayor appears with two Broadway actors—Jenna Ushkowitz and James Monroe Iglehart—as well as his wife, Chirlane McCray, and senior adviser Andrea Hagelgans. De Blasio, sitting in the back of what the New York Times reports appears to be one of the city-owned SUVs, is speaking with his wife on the phone about a musical project to communicate all of his administration's accomplishments in the past year. Those accomplishments include increased tenant protections, universal free pre-k classes, and filling their one-millionth pothole.
These are all laudable achievements, but the production of a video like this using, apparently, the city's resources and distributed through official channels feels somewhat gross, given that the mayor is running for reelection next year and it is essentially a campaign advertisement. "This is a virtual campaign ad that is meant to be a public-service announcement," Dick Dadey, the executive director of Citizens Union, a government watchdog organization, told the Times, "but goes beyond that in serving to promote the mayor." Elected officials are prohibited from appearing in any "advertisement or commercial" funded by taxpayers in an election year.
In a written statement, Eric Phillips, the mayor's press secretary, said that the video "doesn't have anything to do with his campaign." The statement continued: "We think New Yorkers have a right to know what their government does, and it's our job to communicate that work in a modern way."

That is true! But also: The video is bad! Its chipper tone, given the broader political climate—something de Blasio is very sensitive to and has no qualms about capitalizing on—is grating. It cannot make its mind up over whether it is ironic or sincere, which is partly a result of the form but more broadly a consequence of its function—that is, to tout the mayor's accomplishments, whether because he wants to get reelected or because he simply wants people to love him unconditionally. Either way, there is nothing ironic about the narcissism of politicians, regardless of where they fall on the ideological matrix.
G/O Media may get a commission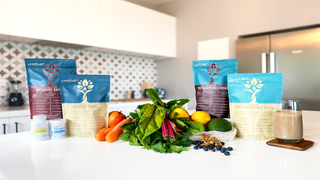 New Yorkers do have a right to know what their government does, and it is the job of public information officers (who are, of course, paid by the taxpayers) to communicate that work in an effective way. This video is an embarrassment and does an administration dogged by accusations of campaign finance violations no favors, even as federal and state grand juries hear evidence about the mayor's political fundraising.
But hey—maybe we should just lighten up. After all, it's just a funny ("funny") video! The actors volunteered their time, Phillips said, and cost City Hall less than $1,000 to make: $700 for a piano player and composer; $170 to have the piano tuned; $30 to rent a rehearsal room. The video itself was produced by City Hall staff.
This is not really the whole story, though. De Blasio recently formed a 15-person, in-house "creative communications" team—a larger group than the 10 traditional press officers who actually deal with journalists. There is something very sinister about this, especially given the fact that the current mayor makes himself available to the City Hall press corps far less often than his predecessors. That is to say, Donald Trump is not the only public figure to recognize the value of using social media to circumvent journalists. "Ten years from now, or five years from now, what we're building will look small by comparison," Hagelgans, the senior adviser who appeared in the musical video, told the New York Daily News.
Creative "comms" — as its known in City Hall — just hired three "writer-producers" over the past year whose $75,000-a-year jobs involve crafting and tweeting out taxpayer-funded content that the mayor's office creates.


That office also has two graphic designers, a videographer, and photographers.

One video produced earlier this month — a one-minute, 18-second clip set to music that features de Blasio lauding a Muslim cop who was allegedly harassed by bigots — was viewed more one million times.
The unedited, hour-long video of the same press conference—which includes questions put to the mayor about an increase in drug overdoses in the city—has not been promoted by City Hall, and has been watched fewer than 5,000 times.
Anyway. The video itself is bad—as state-sponsored media tends to be—but the fact that it exists is worse.