Karl Lagerfeld's Chanel Haute Couture show in Paris today was all about girlish charm, quiet elegance, pale hues, and dazzling lady-like ensembles topped with heavenly hairdos.
Did you know that a satin sack could be so gorgeous? This show was very soft, with accents of hardness; here Karl Lagerfeld uses silver gauntlets and a sharp collar to set off the almost shapeless architecture of the dress.
Arctic silver and chilly white make a dress perfect for an Ice Queen. Or her daughter, Princess Polar.
G/O Media may get a commission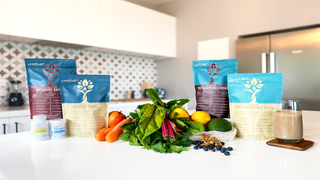 More hard meets soft. Disco meets ballet. Sci-fi goes to the opera. Frothy waves pounding on a stony shore. Pout not included.
If she had been the White Queen instead of the Red Queen, this might have been a costume for Helena Bonham Carter in Alice In Wonderland.
After lunch with "the girls," Penelope is going to try and get tickets to see Lady Gaga.
Lagerfeld loves gloves. The sharp silver is a nice contrast against the soft tweed. And the nails! I hope this shade is called Hubble or Space Trash.
What to wear when you think your life is a madcap screwball comedy from the '30s about a woman who thinks she's the great-great-great-great-great (etc.) granddaughter of Madame de Pompadour.
You could be 17 or 70, and this will still be a delightfully wacky choice for a dinner party.
Part Lolita, part 1770s Paris, part cotton candy. Delicious.
This would only be better if there were a bedspread and toilet seat cover to match.
It's so nice to see Adam Lambert settling down. (No, this is not Adam Lambert.)
Kaiser Karl prepares to take a bow.
[Images via Getty.]
Earlier: Dior Haute Couture: For The Deranged Landed Gentlewoman In You
Galliano For Dior: For The Flirty, Foxy, Femme Fatale Film Star In You
Alexander McQueen: For The Futuristic Interplanetary Mutant Alien Queen In You
Balmain: For The Mad Max Rock & Roll Warrior Princess In You