Chance the Rapper announced that he's donating a total of $1 million to public schools in his hometown of Chicago. He also told the governor: "Do your job." He is an actual saint.
Chance has been vocal in his criticism of Chicago Public School funding, specifically Governor Bruce Rauner's inability to move on the issue. After the two met on Friday to discuss plans for resources, Chance held—and live-streamed—a press conference at Chicago's Westcott Elementary School today.
At the conference, Chance described his conversation with Rauner as frustrating and "unsuccessful" and said he encouraged Rauner, in the meeting, to follow through on an original pledge of $250 million to CPS.
"Governor Rauner can use his executive power to give Chicago's children the resources they need to fulfill their God-given right to learn," said Chance. "Our kids should not be held hostage because of political positioning. If the governor does not act, CPS will be forced to end school 13 days early, which means over 380,000 kids will not have adult supervised activities in June and could possibly be put in harm's way."
Gov. Rauner responded accordingly with proposals today, announced prior to Chance's conference. Chicago Tribune, however, among others, described Rauner's options as "a way to respond to public pressure from Chance the Rapper while also putting the onus elsewhere":
The first option presented by Rauner on Monday includes passing legislation that would allow Mayor Rahm Emanuel to tap into the city's tax increment financing funds to cover the cost. The other once again ties the money to passage of a larger overhaul of the state's pension retirement program...

Mayoral spokesman Adam Collins weighed in, too, characterizing Rauner's latest proposals as "no solution at all."

"His plan to fix the fact that Chicago taxpayers pay twice for teacher pensions is to have them pay three times instead," Collins said in the statement. "It's past time for the governor to step up, as Chicago's taxpayers already have, and end the state's separate and unequal funding for Chicago students."
G/O Media may get a commission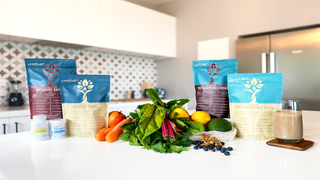 In a statement, per the Tribune, CPS spokeswoman Emily Bittner reiterated, "Chicago residents stepped up and are paying $342 million more in taxes this year alone to support schools, and it's past time for the state of Illinois to end the racial discrimination that is creating a separate and unequal funding system."
Of course, it's not unusual to see celebs publicize their donations, but Chance is using his particular influence to open up the debate about the public school system and hold Rauner accountable while the city moves slowly on initiatives. Chance specifically stressed that his win for Best New Artist at the Grammys in January helped him gain access to Rauner, which emphasizes the importance those seemingly meaningless awards shows can have in the real world.
When asked about Rauner's proposals at the press conference, Chance said, "Governor Rauner would like for the narrative of this conversation to be that our conversations were to help find a way to subsidize funding for CPS. That's not what I told y'all. That's not what's going on. I want them to fund CPS. It's not my job to propose any policy."
This post has been updated to reflect accurate donation amount.