In the latest, most dramatic chapter of a long-running war between state attorney generals and the classified site Backpage.com, the Dallas offices of Backpage were raided and its CEO Carl Ferrer was arrested and charged with pimping a minor and conspiracy. Besides Carl Ferrer, arrest warrants were also issued for the company's founders and majority shareholders, Michael Lacey and James Larkin. California Attorney General Kamala Harris is charging all three men; her office said in a statement that Backpage operates as "an online brothel" and generates millions in revenue "off the illegal sex trade."
Backpage, which is based in the Netherlands, was launched in 2004 by Village Voice Media, whose CEOs at the time were Larkin and Lacey. (Full disclosure: I worked for Village Voice Media at a time when the company also owned Backpage, including for the Dallas Observer, which was headquartered in the same offices as Backpage.com. I don't know Ferrer, Lacey or Larkin and I knew nothing about Backpage, whose operations were totally separate from ours.)
Backpage is primarily known for its sex ads, and law enforcement officials have long maintained that many of those ads are taken out by sex traffickers, including people trafficking children and teenagers. Many civil lawsuits have been filed against Backpage by women who say they were trafficked through the site. The most recent suit was dismissed in March, for the same reason most of the other suits have failed or stalled: because Section 230 of the federal Communications Decency Act holds that websites aren't liable for information posted by others. (It's why Craigslist can't be sued for the contents of its classified and why sites with comments sections aren't liable for things our commenters say.)
In her statement, Harris said her office conducted a three-year investigation of Backpage with the help of the Texas Attorney General's office and other agencies. The investigation included posting fake sex ads, which turned up the fact that people are indeed using Backpage to have sex:
The California Department of Justice conducted a three-year investigation, including undercover operations posting "escort" ads and arranging meetings with people who had advertised in the "escort" section, confirming that commercial sex was the only purpose for both buyers and sellers.
G/O Media may get a commission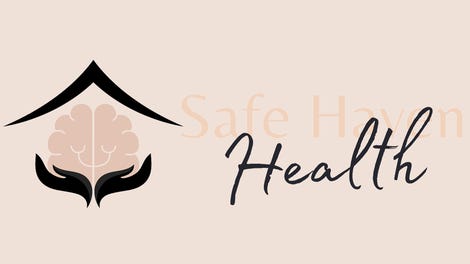 Addiction counseling
Safe Haven Health
Harris said the investigation also showed that "99 percent" of the company's revenue derives from sex ads.
At the same time, the site is also the subject of an active investigation by a Senate Committee. The Supreme Court said in September that the company has to comply with a subpoena demanding they turn over internal documents on how they vet sex ads.
Ferrer, 55, was arrested at the Houston airport, Politico reports, and will likely be extradited to California. Larkin and Lacey, both in their late 60s, are each charged with "pimping conspiracy" but haven't yet been taken into custody.
The reaction to the arrests was mixed: women's legal defense and education fund Legal Momentum told the New York Times it applauded the arrests. President Carol Robles-Román called the site "the McDonald's of trafficking," adding, "They made it so easy."
But sex worker rights groups like the Sex Workers Outreach Project were more concerned, with SWOP saying on Facebook that the arrests "threaten the integrity of the DMCA and internet free speech protections." Many sex workers on Twitter said the site helped them screen clients and made them safer and were skeptical of the idea that closing the site would make the sex trade go away:
You can read the full complaint against Ferrer, Lacey and Larkin here.