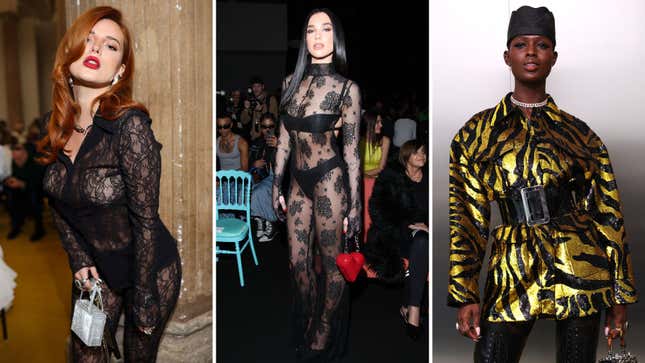 There's a lot more to being hot and rich than just contouring your cheekbones and having a lot of money in your bank account: You have to know angles; position your face to catch the most flattering light; and if you're too poor or morally superior to get the fat sucked out of your face, you have to learn how to do that thing where you suck in your tongue to give yourself a sharper jawline.
So, while I've never had to pose for professional photographers at an event, I can imagine it's stressful! All of which is to say, there's no good way to pose, and more often than not, celebs just look extra stupid. Extra cheesy. Extra Zoolander-esque.
But some can pull off a pout better than others; some can't pull it off at all; and some (like Bella Thorne) overdo it to the point where you're not sure if they're having fun or being serious. (Though I would also go for an outrageous, overexaggerated pose so I'll give her the benefit of the doubt.)
Here are all the fun and dumb celeb looks at Milan Fashion Week.