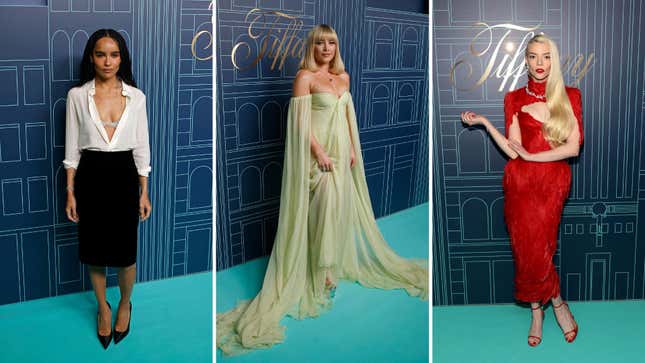 "You know those days when you get the mean reds?" Holly Golightly (Audrey Hepburn) asks her love interest, Paul (George Peppard), in Breakfast at Tiffany's (1961).
"The mean reds—you mean like the blues?" he responds.
It's one of my favorite scenes in one of my favorite movies, and I think of it every time I see a color described as "Tiffany blue."
The movie, incidentally, was shot at the 5th Avenue Manhattan location of Tiffany & Co., which re-opened to great fanfare on Friday after undergoing renovations. A bunch of A-listers showed up to celebrate; many of them wore notably sultry attire and draped themselves in Tiffany jewels, of course; and without further ado, let us bask in the escapism of judging the (Tiffany blue) carpet looks at yet another glamorous party to which we were not invited.