Former Cosby Show star Keshia Knight Pulliam was the first celebrity dismissed from Donald Trump's Celebrity Apprentice last night, during an episode that was absolutely cringe-inducing for anyone even remotely familiar with the Bill Cosby scandal.
Pulliam played Rudy Huxtable for almost ten years on The Cosby Show. She was cast as one of the contestants on the latest season of Celebrity Apprentice, long before anyone could have imagined that the name "Cosby" would ever be popularly equated with anything other than "super perfect American TV family Dad." But a lot has changed in the intervening months.
Last night's episode was filmed a year ago, well before the rape allegations against Cosby were a constant mainstay in the media. The premiere centered around a bake sale in which contestants were encouraged to call their rich celebrity friends to get help. So naturally, the former Cosby Show star was tapped to call her famous TV dad.
But Pulliam wanted nothing to do with suggestions she contact Cosby (most of this felt genuinely awkward, especially considering that while watching her it was hard not to think of how the show would address the Cosby issue). When she went to the boardroom with her team, she was pressed on the issue by Trump and his co-judges Ivanka Trump and Piers Morgan.
Vulture breaks down what happened during the episode.
What followed was an excruciating three minutes for anyone even vaguely aware of the Cosby rape scandal. The Trumps, Morgan, and Pulliam's team took her to task for not calling Bill Cosby and asking him for money.

"Did you call Bill?" the elder Trump asked her.

"I did not," Pulliam said, crying. "I have not talked to Bill Cosby on the phone in I don't know how long. So for me to pick up the phone, having not talked to you for five years, except for when we run into each other for a Cosby event— I feel that's not my place to do."
G/O Media may get a commission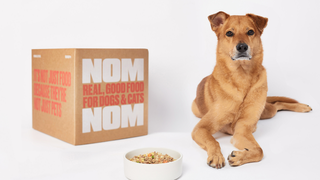 "I really believe, if you'd called that gentleman, he would've helped you, even if you hadn't spoken to him in years," Trump told her. "I think it would've been a very good call to make for charity. But you have to take responsibility. I think you agree with that."
You have to feel a little bad for the other cast mates throwing the "well if I were Rudy Huxtable" in her face the whole time who are probably now watching this, gasping in disgust. But mostly I empathize with Pulliam, who it seems has some serious reservations about interacting with a man who she doesn't keep in contact with, and who has since been accused of sexual assault by more than 20 women.
Image via Getty.