Yesterday, we mentioned Danny Dyer's column in lad mag ZOO and the resulting outrage. Since then, women's rights groups and the original letter-writer have spoken out against the British actor and the misogynistic mag, demanding apologies and compensation.
Alex Wollscroft wrote into ZOO with a simple problem. He was unable to get over his ex-girlfriend. Dyer suggested he "cut [her] face, so no one else will want her." Dyer immediately denied writing the inflammatory sentence, claiming that he was "misquoted" (in his own article, nonetheless). ZOO has also spoken out against their own "advice," claiming that it was a "production error." Tom Etherington, the editor of the lad-mag, "apologizes unreservedly for any offense the response may have caused and has launched an internal inquiry to ensure lessons are learnt," according to a press release. ZOO's PR department also thought it best to promise a donation to Women's Aid. Because nothing fixes gaffes quite like cash.
Sandra Horley, CEO of the charity Refuge, doesn't think that this is enough. She has requested ZOO print a prominent retraction, preferably with a column that "tells its readers what its stance is on violence against women." Unfortunately, we think they have already made this pretty clear.
Like Horley, Wollscroft is not quite satisfied with ZOO's apology. He told The Guardian:
It does change my view of the magazine for printing it, and the man. I did it because I wanted some advice. His advice was a bit sick. I was with the girl for a year and would never think about trying to hurt her. I'm going to ring them (Zoo) and see what they have to say. When something like this happens, at first I'd like an apology and maybe compensation.
G/O Media may get a commission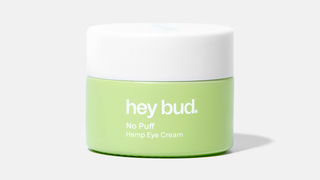 15% off
Hey Bud - No Puff Hemp Eye Cream
Dyer "Devastated" By Magazine Scandal [Daily Express]
Zoo Magazine Apologizes Over Danny Dyer 'Cut Ex's Face' Advice [Independent]
Danny Dyer Row: If Slashing Advice Was An 'Error," What About The Rest Of Zoo? [Guardian]