A new profile of celebrity divorce lawyer Laura Wasser seems revealing at first, until it dawns on you that this woman is the queen of information control—and that's a compliment.

Bloomberg Businessweek's Claire Suddath profiled Wasser, and it's the most thorough press she's done in some time. The piece is both interesting on a personal level—given what she does, Wasser is remarkably casual about why she doesn't have custody contracts with her exes—and because of the details it reveals about the Los Angeles gossip complex.
As anyone who's fascinated by the change TMZ has made to tabloid culture knows, reporters in LA have sources at the courts who tell them when someone has filed for divorce, allowing certain sites to get divorce filings up with remarkable speed. This means that Wasser and her fellow lawyers have to resort to interesting tactics to slow things down:
The best time to file a divorce petition used to be Friday afternoon, she says, because news outlets weren't paying close attention. Now her only reprieve comes right before a holiday weekend. She files in branch offices when she can ("Santa Barbara is great"), because, she says, their clerks leak fewer documents. She urges clients to tell their spouse that they're filing for divorce so they don't find out about it from the news. "The turnaround is so fast," Wasser says. "I have to tell my clients, 'OK, the courier is filing it today. OK, he's in line to file. OK, it's filed. It will be on TMZ within an hour.' "
G/O Media may get a commission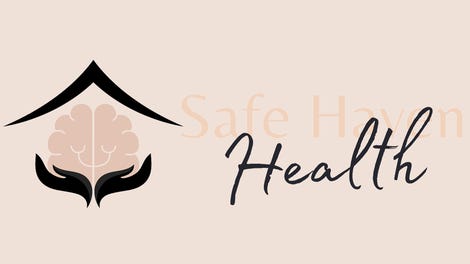 Addiction counseling
Safe Haven Health
She'll also—as anyone who has followed her track record would note—recommend her clients file at the same time so that the coverage of them is diluted by stories of another dissolving couple.

When Wasser has several clients she knows will wind up on the cover of Us Weekly no matter what she does, she submits their cases together, so media attention will be diluted. "I'll tell my clients, 'I have someone else, I can't say who, but you should really wait and file at the same time,' " she says.
And she gives brief but interesting details about a few of her cases, including Melanie Griffith's divorce from Antonio Banderas; Griffith filed in 2014, and as Wasser notes, the final details didn't get hammered out until the following year.
Wasser urges many clients to negotiate an agreement before filing official documents. "I think we worked on it a good year—no, a year and a half—before it came out on TMZ," says Melanie Griffith, who hired Wasser when she divorced Antonio Banderas in 2014. "And when we did file it, there were some personal things that were agreed upon by Antonio and myself that we had removed from the official papers so they wouldn't get out."
As TMZ reported financial details that included the couple splitting their earnings after 2004, Banderas giving Griffith spousal support, and breakdowns of their art collection and property being divided, one can only speculate about the "personal things" that were discussed but not written down for public consumption
There's a great deal of other information, including an explanation of how private judges are affecting the Los Angeles court system, dividing it into a sort of haves-and-have-nots situation (Alex Baldwin shows up to complain about how much Wasser and her firm charge). One particularly interesting almost throwaway, however, is Wasser's description of Britney Spears's divorce from Kevin Federline, in which she paints Federline's lawyer Mark Vincent Kaplan as attention-seeking on behalf of his client. One could argue that she's attention-seeking too—but in a much less obvious way. Expressing, if not a distaste for outlets like TMZ, but a frustration with the leaks they get, makes her look good—even though she's hardly unfriendly with them in other ways. Take this photo of TMZ founder Harvey Levin at a party celebrating Wasser, arm in arm with Kris Jenner, the mother of three of Wasser's clients. Or this photo of Levin and Wasser beaming at each other at her book party.
It's not clear why Wasser did the profile; other than the slew of high-profile divorces she's handled this year, which is frankly business as usual for her, and a shiny new office, she doesn't appear to have anything in particular to promote, like a new book. But it's safe to say that she knows what she's doing. While the summer seemed busy, just look what her spring has in store:
Wasser is working on about 45 cases now, many of them divorces. Several will be filed in March, after the Oscars; her clients don't want to walk the red carpet alone.
---
Contact the author at dries@jezebel.com.
Wasser with client Stevie Wonder. Image via Getty.