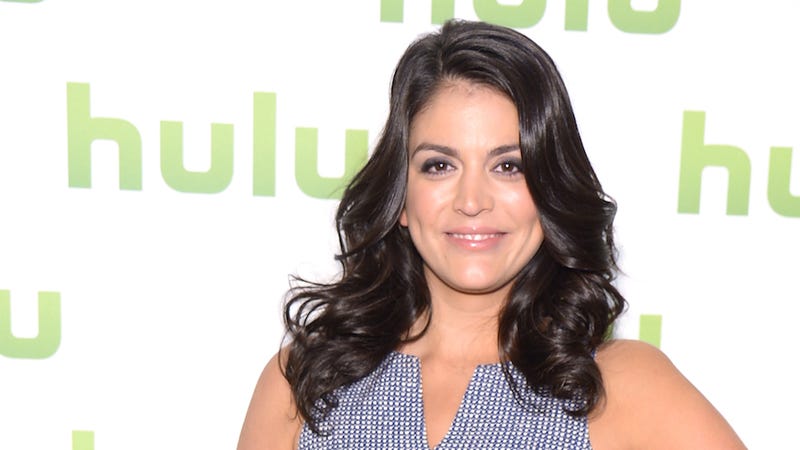 Last week, Saturday Night Live made Saturday Night Live history by announcing that Michael Che would become the show's first black anchor for their Weekend Update segment, replacing Cecily Strong. And Ms. Strong would like you to know that she's pretty excited about the news herself.
She posted an adorable picture of herself (a selfie, one might say) with a pad on her neck next to her dog with the caption:
I don't see this as me leaving update, just as me being on update in a looser, goofier way that is a lot more fun for me and in a way I think I'm better at. And now I get to do features with the very funny and wonderful Michael Che! No point in being angry or sad for me for something I'm genuinely happy about! Unless you are just a person who enjoys being angry or sad. Then I guess play on, playa. Also, I danced too hard last night so now I am wearing a hot pad on my neck. Be angry and sad for me about my dumbass neck.
I hope your neck feels better Cecily Strong.
Image via Getty.