Earlier this week, we reported on "Alexis," the 10th grader who was asked to withdraw from Paul VI Catholic High School in Fairfax, Virginia for texting a topless photo as "a dare" to two male friends on the lacrosse team she managed. According to Alexis and her mother, the boys who shared her sext with the entire team received no punishment.
Now, Paul VI has responded (somewhat) in its alumni newsletter:
Dear PVI Alumni,

Over the last two days, the PVI administration has been criticized for a decision that was made during a confidential session of the School Council.

As many of you know, all School Council decisions are confidential and follow a strict adherence to a student's right to privacy. I do not comment on current students or those who leave us for whatever reason and this includes graduates. The fact that I will not speak about students tells you that all PVI students are protected and should feel safe. Even the smallest indiscretion made by a student is protected under the privacy veil.
Unfortunately, not all parties involved feel the same way. They can say whatever they feel and I must remain silent or risk disclosing confidential information. This is especially difficult as the information being circulated is not accurate and has little resemblance to the actual event. If I were to refute specific inaccuracies in an article and/or blog I would be violating a student's privacy.

It is my hope that our alumni have learned many lessons as they have left us, two being not to believe everything they read (especially on the internet); and that there are always two sides to every story.

Every day I pray for the PVI community and this includes each and every one of you.

God Bless,

Ginny Colwell

Mrs. Virginia D. Colwell

Principal

Paul VI Catholic High School
Prayer aside, multiple Paul VI alums have emailed us to say that the school has a history of, as one wrote, "letting athletes run roughshod over the student body."
Another wrote:
I was involved in a lot of clubs and organizations and overall enjoyed my high school experience, but there was an underlying tone of exceptionalism for many of our recruited athletes and pervasive sexism in the administration. I originally attributed it to the sexism of the Catholic Church, but after going on to a Catholic college and hearing of friend's experiences in other Catholic high schools, I personally feel that it was much worse at PVI.
G/O Media may get a commission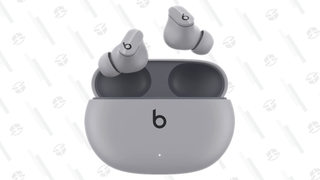 Also of note:
Anoushirvan D Fakhra, who enrolled at Paul VI pretending to be Steven Spielberg's 14-year-old nephew when, in fact, he was in his late 20s and not at all related to the famous director. According to the BBC, school officials only caught on "when they tried to contact the Steven Spielberg about Jonathan's absenteeism."
One alumni told us that former Binghamton University basketball player Miladin Kovacevic, who was sentenced in 2010 to two years and three months in prison for beating a fellow student into a coma, also attended the school, where he "was allowed to cheat and harassas his way to graduation."
If you know anything, get in touch: katie@jezebel.com.