Once again Republicans are accusing the Obama administration of religious discrimination because they believe "freedom of religion" means that they should have the freedom to impose their religious beliefs on every American. Sadly this time they're toying with the health of one of the most vulnerable groups imaginable: the victims of human trafficking.
The Washington Post reports that in September, the Department of Health and Human Services denied a grant to U.S. Conference of Catholic Bishops, which has been providing services to human trafficking victims nationwide since 2006. Though the organization got high marks from an independent review board, it refuses to refer women for contraceptives or abortion, so HHS officials decided to give the money to three groups that do. Now more than 30 Republican lawmakers have sent letters to HHS Secretary Kathleen Sebelius complaining that the move was unfair and possibly discriminatory.
Rep. Christopher H. Smith of New Jersey says, "We're talking about a Catholic group with a superior track record that was pushed aside to promote the abortion agenda." Women shouldn't be denied any health information (after all, Republicans are all about "informed consent"), but in an attempt to rile up pro-lifers, Smith conveniently forgot to mention the Catholic organization's most egregious act. It won't even provide information about where one can obtain birth control, though most Americans (and Catholics) are in favor of using contraception.
The U.S. Conference of Catholic Bishops isn't legally obligated to provide these services or refer people to other family planning organizations, but it can't demand that the government provide grants for a program that's lacking basic features. Richard Sorian, HHS's assistant secretary for public affairs, says:
"[The agency is] fully confident that the organizations best suited to provide comprehensive case management to victims of trafficking were awarded the grants for these services ... The health and ability of these victims to retake control over their own lives is our sole concern in awarding these grants."
G/O Media may get a commission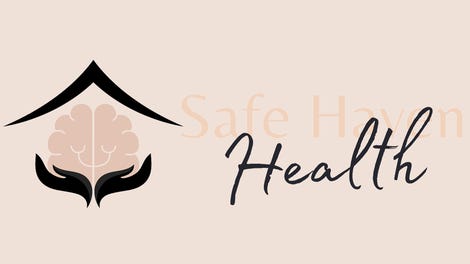 Addiction counseling
Safe Haven Health
Since the mid-'90s, Catholic groups have received more than $800 million in funding for social services from HHS. While Republicans can only see the issue as part of the neverending political battle over abortion, this isn't a plot by HHS officials to score a victory for President Obama's alleged fetus-killing campaign. Pro-life lawmakers may be confused because they aren't all that interested in women making their own health decisions, but government officials are mainly trying to do what's in the best interest of women who've been horribly victimized.
Abortion, Birth Control Access At Issue In Dispute Over Denial Of Grant To Catholic Group [Washington Post]