Catherine Zeta-Jones has once again checked herself into an inpatient facility to be treated for bipolar II disorder. She'd completed a Connecticut hospital stint for the same reason in 2011. Her rep confirms: "Catherine has proactively checked into a health care facility. Previously Catherine has said that she is committed to periodic care in order to manage her health in an optimum manner."
A source says this second stay is just "maintenance."
"There was no big problem," says a friend. "This was just a good time to do it. She is in between projects. This has always been part of the plan. She would manage her health. She is vigilant about it."
The source/friend/bus driver/squirrel adds that this was the best way for Zeta-Jones to have doctors closely manage her meds. [People]
---
G/O Media may get a commission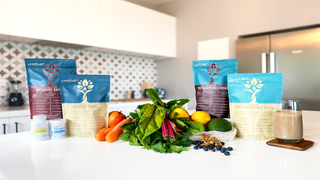 Lindsay Lohan is talking to Celebuzz about potentially blogging about the lessons she learned from rehab after her 90-day stint (which hasn't even started yet), even though we all saw the movie of it, which was Georgia Rule. And Jane Fonda won't even be in this version. Apparently:
Her next step would be to launch her own site with her musings on art, fashion, music and movies.
So, something like the sorority girl email but "Andy Warhol" or "Serpico" where all the F-words are. [Page Six]
---
After months of estrangement following Demi Moore's semi-meltdown, Rumer Willis has reunited with her mom for yoga, because, of course. They and Rumer's boyfriend Jayson Blair did downward dog for 90 minutes in West Hollywood and left feeling refreshed, invigorated and not like driving to Cabo Cantina for Happy Hour and drunk-texting Ashton Kutcher. [Us]
---
Once upon a time, Geri Halliwell and Mel B were hanging out at an English pub, apparently in the middle of the day (!) and Mel dared Geri to sing a Spice Girls song in the middle of the room, and all of the people there were completely confused (and all could be played by Jim Broadbent). [Gossip Cop]
---
Image via AP