Legendary DJ and voice actor Casey Kasem has been reported missing by his children, who believe he's been taken out of the country by his wife, Jean Kasem. The family is currently in the midst of a dispute over who should be Kasem's caretaker. Kasem is 82 and suffering from advanced Parkinson's.
Casey Kasem's children have complained that they have been unable to see their father in accordance with an agreement with their stepmother. Daughter Kerri Kasem had sought a temporary conservatorship and was appointed her father's temporary caretaker on Monday. Her attorney, Troy Martin, said the family believes the entertainer has been taken to an Indian reservation in Washington state.

Murphy's order came after Craig Marcus, an attorney who appeared on Jean Kasem's behalf at Monday's hearing, said he did not know where the radio personality was but knew that he had been removed from the country.

"I have no idea where he is," Marcus said.
This is a horrible story. Here's hoping for a speedy resolution. [WTAE]
---
Justin Timberlake says that leaving N Sync was the best and worst thing he's ever done.
"Everyone was thinking: 'Why wouldn't you ride this out? You're the biggest group in the world. Why would you walk away from this'"? Timberlake said.

But he reveals he was set on saying "Bye Bye Bye" and followed his instincts.

"It's one of the best/worst things that I have ever done," Timberlake says.

"It was bittersweet. It was hard to say goodbye to that era, but I felt it changing. I felt music changing. And I felt myself changing."
You guys. What if he really said "bye bye bye" in the meeting. WHAT IF. [E!]
---
G/O Media may get a commission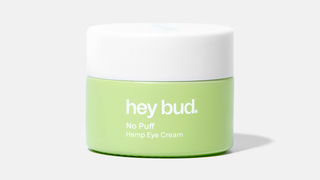 15% off
Hey Bud - No Puff Hemp Eye Cream
Shia LaBeouf said a bunch of weird shit about Jaden Smith that makes no sense.
He's a lunatic. He told me the craziest story at Sundance, about how he used to be a glassblower. He was glassblowing, he said, in his boxers in his garage, and one of the bubbles popped. The glass got on his dick, and it wouldn't get off, because it's like molten lava when it comes off the bubble. He said he went to the hospital and at the hospital they said, "Look, we can't remove the glass because doing so will puncture a vein and then we'll have to sever your penis." So his wife called him "glass dick."
When I'm on my deathbed, looking back at my career, I'll be able to say, "I sure got good at spelling LaBeouf." [Vulture]
---
Of course the only thing anyone is talking about is the elevator. [E!]
Anna Wintour and Tim Gunn are in a perma-fight. [TheCut]
People are like, "Oh no! That model's thin!" [E!]
Lindsay Lohan is hanging out in London now. [DailyMail]
Tori JUST found out that Dean "used to" use cocaine. OKEY DOKEY GUYZ. [Radar]
Jay Z and Beyonce are giving Kim and Kanye a yacht as a wedding present, and they might do their honeymoon on it. Much like Us. [People]
Something about Barbara Walters. [Twitter]
There's footage of Ben Affleck counting cards at the casino and getting in trubz. [Radar]
Rumer and Tallulah Willis spent Mother's Day with their mother. [JustJared]
V. Stiviano bumped her car into another car, thanks to the machinations of Man-Witch Tommy Lasorda. [TMZ]
Kelly Ripa and Mark Consuelos kissed each other. [E!]
Avril Lavigne's butt-cover fell off. [E!]
who here still knows the full choreographed dance
Images via Getty.