Here's a one-night stand from hell: a guy woke up to find his "date" had carved her name into his arm. The judge warns her: don't do it again!
Apparently 22-year-old Dominique Fisher met 24-year-old Wayne Robinson at a Blackpool club. The two did lines together and agreed to meet up the next night, where they allegedly hooked up, did more drugs, drank a lot, and, respectively, passed out and carved name, patterns with a "Stanley knife." According to the ever-reliable Daily Mail, "Mr Robinson woke to find his body decorated with a star on his back, 'Dominique' written on his upper right arm, and slash marks on his left arm and shoulder." Upon seeing which, he freaked out and left.
She accused him of taking stuff for her apartment; he told the cops she'd carved on him. The judge made the determination that both young people were completely irresponsible and that Fisher has issues. As a result, she was found guilty of a single charge of "unlawful wounding" and walked free.
Said his honor,

"I'm quite satisfied in the time that followed in your flat both of you had a great deal to drink and took other substances, including Valium, and both of you were in no fit state to be doing anything... If you persist in drinking too much and taking drugs, strange things happen such as happened in this case and must not happen again."
G/O Media may get a commission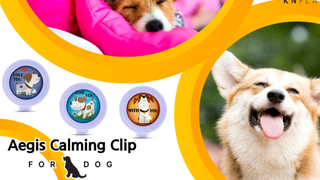 20% off
Aegis Calming Clip for Dogs
There is something so elemental and primitive about the act of marking another person that such stories always arouse interest: it's no coincidence that Ashley Todd chose to mark herself with a carving (the infamous backwards B) when she was trying to arouse outrage. As in the case of Todd, and Fisher, the act of carving is seen as a symptom of real disturbance, surely because of the inherent violence, the permanence, perhaps the uncomfortable inversions of romantic tropes like initials on trees. While we are aware of cutting as an act of self-violence, it's shocking to be confronted with the act in a form we can't ignore. Maybe on some level, too, we are horrified to think of mistakes - bad decisions, regretted nights, things done under the influence — which we'd choose to regret, being forever memorialized. I'm sure this guy is.
Woman Who Carved Her Name Into Lover's Arm During Drug-Fuelled Fling Walks Free From Court [Daily Mail]