In a Sunday interview with CNN's Jake Tapper, Carly Fiorina said that she opposes federally mandated paid maternity leave. "I'm not saying I oppose paid maternity leave. What I'm saying is I oppose the federal government mandating paid maternity leave to every company out there," the Republican primary candidate said.
Fiorina pivoted away from the GOP's typical opposition to the mandate, instead of arguing that it would place an undue burden on small businesses, sapping away jobs, she argued that it was "hypocritical" for the "government to tell others how to do things when the government hasn't gotten its basic house in order."
The former Hewlett-Packard CEO touted her own company's maternity leave program, which offered new mothers one year of paid leave.
"I don't think it's the role of government to dictate to the private sector how to manage their businesses, especially when it's pretty clear that the private sector, like Netflix, like the example that you just gave, is doing the right thing because they know it helps them attract the right talent," Fiorina said.
Netflix recently announced that it would unlimited maternity and paternity leave to some of their employees, but as Huffington Post points out, "the lower-paid workers who handle Netflix DVDs are not included in the company's expanded paid leave program."
G/O Media may get a commission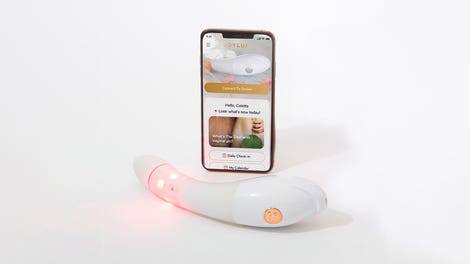 $50 Off
Joylux vFit Gold Device
Therein lies the problem with opposition to federally mandated leave—namely that low earners and part-time employees have little to no access to paid or protected leave. As it currently stands, The Family Medical Leave Act provides unpaid time off for certain workers, whether or not any of that leave is paid is a decision that remains up to the employer. It's estimated that only 12% of private employees and 5% of low-income workers have access to paid parental leave.
Fiorina's position is in stark contrast to Hillary Clinton who has made paid parental leave a cornerstone of her campaign.
Image via Getty.