On Thursday, Billboard reported that Cardi B's former manager Klenord Raphael—who goes by "Shaft" and began working with Cardi in 2015—and his companies KRS Group and WorldStar Management are suing the rapper for breach of contract, unjust enrichment, declaratory judgment, and defamation. He's seeking $10 million in damages.

Why? Shaft contends in the lawsuit, filed in U.S. district court on Thursday, that he "conceived, arranged, and orchestrated" Cardi's career and essentially discovered her while she was a party host. He also claims he got her the Love & Hip-Hop role and her first record deal.
The complaint lists as a co-defendant one Patientce Foster, who, according to the suit, started relaying rumors to Cardi about Raphael supposedly "robbing" her through side deals, causing Cardi to sign a new management deal with Quality Control in March. The lawsuit also contends that Cardi's deal with Quality Control is invalid because of her preexisting deal with KSR.
A spokesperson for Rafael provide this statement to Billboard:
"Since discovering Cardi B in 2015, Shaft has played an integral role in developing her music career and public image. While he is proud of their successful collaborations as she evolved from Instagram influencer to music megastar, Shaft is disappointed by her actions to freeze him out of her career, which are detailed in the complaint. Shaft is confident that his lawsuit will validate his conduct and substantiate his legal claims."
G/O Media may get a commission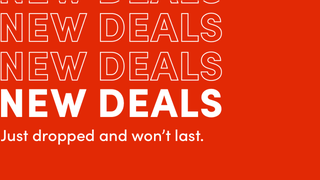 Up to 70% off
Wayfair - Cyber Week Deals
Cardi and Quality Control have yet to comment.