The music industry loves to encourage conflict between women, especially if they're rappers. Have you heard? Case in point: Cardi B and Nicki Minaj. And the fact that dudes don't get compared to each other more often just doesn't make sense to Cardi B, because frankly, to her ears, male rappers all sound the same.
Cardi broke it down during an interview on DJ Whoo Kid's SiriusXM show, Whoolywood Shuffle:
"I see all these guys coming out at the same time and most of them actually do sound alike. Sometimes I be like, 'Who is this?...Isn't that so-and-so?' It's like, why you don't do that to them? Why it gotta be girls? Every rapper right now, like Nicki, Remy, me, some girls that's on the come-up, it's like, I don't feel like nobody sound like each other."
She also talked about her approach to sexuality as an artist and how she felt coy about showing too much skin early on:
"People already saw me with crooked teeth. I've done videos without my wig...Sometimes I have an idea in my head and I want to do a video and I don't care if I just woke up. I do not care. I do realize though in the beginning, I didn't want to do a lot of music videos showing...like I show my body, but I didn't want to do it with thongs or all this ass out. It's not really a taste thing. There are all these videos on YouTube with my titties out. I was a stripper, I did that already. I want to show people a different [side] of me.
G/O Media may get a commission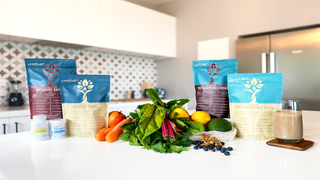 And how she has to make sure she plans allllll the baby madness ahead of time:
"I know I'm pregnant, I feel a connection, but it's so hard for me to even focus because there's so much going on, sometimes I do be forgetting...I don't forget I'm pregnant, because it's right there, I see it, I feel it. It's like, okay, you have to remember to have a baby shower, you have to remember to buy certain things. Don't wait until last minute like you did with your album or like you do with a lot of things, because it's going to be different."
First things first: don't fuck up the chicken caesar salad at Cardi's baby shower. Listen to the interview below.