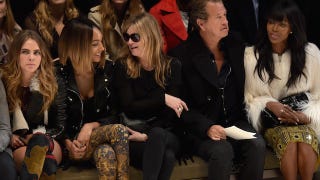 Quel scandale! Up-and-coming eyebrows Cara Delevingne and supermodel Naomi Campbell reportedly exchanged heated words and got into a shoving match during a Paris Fashion Week party after Delevingne said something disrespectful about their mutual friend Rihanna.
Page Six reports that the fight occurred at a party for Garage Magazine:
A witness told Page Six, "Naomi accused Cara of 'disrespecting' Rihanna and started yelling, ­before Naomi pushed Cara, who pushed back." Another witness added, "Cara pulled Naomi's weave, but it didn't come off."
Emphasis mine because CARA, ARE YOU TRYING TO DIE???
A separate source said Naomi, 44, unexpectedly started ranting at Cara, 22, at the glamorous bash, with guests including Bianca Brandolini and Lauren Santo Domingo. The source said, "It was a noisy and packed party. Naomi was saying all these nonsensical things, she was ranting. There was a messy pushing match. Cara didn't understand because there's no problem between her and Rihanna. Cara didn't want to be involved and was telling Naomi, 'Get away from me!' "
Unbothered by the fracas, Naomi then left for a new party where "everyone was talking about the drama with Cara, but Naomi just smiled angelically."
KEEP CALM, CARA. HIDE UNDER YOUR DESK WITH YOUR HEAD COVERED LIKE THIS IS A 1940s AIR RAID DRILL. JUST KEEP CALM.
[Page Six]
---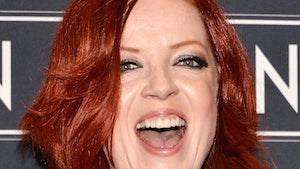 Also in celebrity feuds/people who've been famous since the '90s and should probably know how to let shit go by now, Garbage's Shirley Manson responded to an email from Kanye West with "Go fuck yourself" and a very intense public Facebook post.
"Dear He who shall remain nameless, It is with great sadness that I read your email today," Manson wrote. "Clearly you have forgotten or are just generally unaware, that in business it is always wise to be kind and respectful in your day to day dealings with other people. Especially those you have never met." [Gossip Cop]
---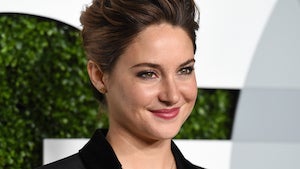 Shailene Woodley is a big Edward Snowden fan: "I define a hero as somebody, who against the judgment of other people, if they believe something will positively impact the world and they choose to do it and honor their integrity, that's what I sort of consider a hero, no matter how big or small a feat they create. And in that light, absolutely I think that Edward Snowden is a hero."
Woodley plays Snowden's girlfriend Lindsay Mills in Oliver Stone's upcoming Snowden biopic. [E! Online]
---
Photos via Getty.
---
Contact the author at madeleine@jezebel.com.