Dogs claim to be "man's best friend," but tell that to James Behan, a New Yorker who's seemingly so attached to his bedbugs that he refused the services of an exterminator and let the infestation in his apartment persist to the point that his landlord filed a lawsuit.
The frightening details of this story suggest that Behan was intentionally keeping his Upper West Side apartment infested with bedbugs for fear of losing his buddies. But what do I know... According to a lawsuit reported on Gothamist via DNAInfo, tenants complained about a bedbug problem last year to the building's manager.
When an exterminator was sent to service the building, five bedbug-inhabited units were discovered. You guessed it: Behan's apartment was one of the culprits. In the lawsuit, the landlord claims that, after asking tenants to report their bedbug conditions, Behan never told him about the problem and that he repeatedly refused fixing it once the problem was discovered. (The bedbugs were, after all, his friends.):
Describing what he found in Behan's apartment in an affidavit, exterminator Navin Sankar said, "It was one of the worst infestations I have ever seen in my 17 years of experience as exterminator." The bedbugs were, he said, in the baseboards, in electrical outlets, on the ceiling, and in the furniture.
Are you fearless? A photo of one of Behan's infected wall outlets can be found here.
A few important notes (bolded emphasis mine):
The building's super said he spoke to Behan that day and that Behan said he was aware he had bedbugs, but that he was treating the problem with Combat.
In a subsequent phone call, Goodman says Behan told him he knew all about how to deal with bedbugs, having had them at a previous apartment, and also mentioned that he visits a bedbug-infested "shelter" "on a daily basis."
...Behan allowed an initial spraying of his apartment, but Sankar subsequently asked to check out his car, and when he found that it too was infested, Behan refused to allow him to treat it.
And though Behan had been told to bag infested clothes and other items before throwing them out, tenants reported seeing him place unwrapped objects in the lobby, the suit states.
G/O Media may get a commission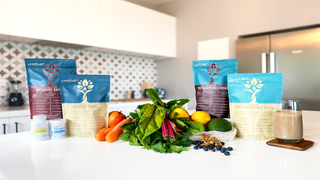 Sounds like a man who just wants to be left alone with his bedbugs. Sounds like a man who'd go to great lengths to protect his pals.
Unfortunately, that bedbug affair has a huge and gross effect on other tenants, so therein lies the issue. Bedbugs will infiltrate other apartment units unless Behan's infestation is handled. At some point, one day, he'll have to say goodbye.
---
Contact the author at clover.hope@jezebel.com.
Image via YouTube screenshot