Sweet god almighty, I know it seems impossible, but the saga of "the slimy reality star possibly lying to his girlfriend and the nation about having cancer" continues.
This week we've seen a triple blow to the cancer claims of Brooks Ayers, the now ex-boyfriend of Real Housewives of Orange County star Vicki Gunvalson. All season long Ayers claimed that he was being treated for Non-Hodgkin's Lymphoma at City of Hope, a cancer treatment and research center in southern California.
Turns out that City of Hope is trying to wipe their hands of this man's bullshit. A hospital representative told E! News that they have no record of ever treating anyone named Brooks Ayers.
Fans of the show will likely be unsurprised by this news. In the final reunion episode, housewife Shannon Beador pretty much proved that Brooks had doctored a PET scan document from a local radiology center.
E! News went a step further and compared real City of Hope invoices to whatever documents Ayers whipped up in Microsoft Paint. (Truly, this is their Benghazi.)
G/O Media may get a commission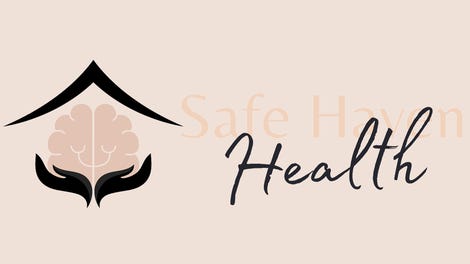 Addiction counseling
Safe Haven Health
They note that if you image search for "City of Hope logo," you find a logo with a trademark symbol (like the one that appears on Ayers' document) which does not appear on the real header.
Perhaps even more damming, they showed that Brooks' documents (which he displayed in yet another confusing hour-long interview with E!'s Melanie Bromley last week) use completely different language from verified City of Hope invoices and that it's probably impossible for him to have any of these documents in the first place.
Another red flag is that Ayers' document includes an "Invoice #" of eight digits, while the other patient's document does not. Instead, it has an eight-digit "Medical Record Number."

Finally, while Ayers provided us with his medical invoice, which he claims was accessible through the patient portal, a source tells us that invoices and bills are actually not available to patients online.
Almost immediately after this information was released, the other Real Housewives of Orange County stars released statements sharing their thoughts on this bombshell revelation.

"I can't say I am shocked," Tamra tells us exclusively. "I've always said, 'If he has cancer I hope he gets better and if he doesn't…I still hope he gets better.'"
How long do you think Tamra has been working on that line? (Apropos of nothing, Tamra delivers some of the best one-liners of any Real Housewives franchise.)
And then, AND THEN, Brooks released a statement saying basically, "Yeah those documents were fake. My bad."
"Words cannot express the deep regret that I have in fabricating documents to 'prove' to the world that I, in fact, have cancer. What I did was wrong and inexcusable. I acted alone, without Vicki [Gunvalson]'s knowledge, to produce documents for a reality TV show in hopes of putting doubts about my cancer to rest," Ayers told E! News in an exclusive statement Wednesday. "I never intended to disclose my actual medical records or details about my private and personal medical history, thus the rationalization of presenting documents that weren't true simply for a 'storyline' for the show."
So, obviously that doesn't make any sense. If he truly did have cancer and was being treated somewhere, (although clearly not City of Hope) couldn't he just have provided those documents? Doesn't this man have SOME documentation that says "Sorry you have Non-Hodgkin's Lymphoma?"
Ayers is going on and on about his privacy, but it's not like he has to bring a camera into the examination room. How is he completely unable to get a doctor to write and sign some letter confirming his diagnoses? (I know, I know, because he doesn't even have cancer, that's why.)
A big issue raised during the reunion was about how much Vicki did or did not know about Brooks probably lying about having cancer. She claimed to have accompanied him to City of Hope for chemotherapy treatments, although she never actually saw the needle go into his body.
Shannon Beador points out this odd inconsistency.
Beador echoes her co-star's sentiments by telling E! News: "I am still trying to connect the dots. It doesn't make sense that Vicki would say she spent four hours with Brooks for chemo at the City of Hope when he was never treated there. The truth always comes out."
It's becoming clearer than Vicki probably knew a lot more than she's letting on. The story that everyone was sort of willing to accept is that Brooks was sick with something at some point in time, but exaggerated the seriousness to Vicki. Vicki eventually learned the truth but tried to cover for him because she didn't want everyone to hate her boyfriend more than they already did.
However, this doesn't look good for the OG of the OC. She admitted to lying about reaching out to Heather Dubrow's husband for medical help, but lying about going to chemotherapy with someone is bad and dark. Either Vicki flat out lied about sitting in the waiting room of a cancer treatment center or Brooks had an incredibly elaborate ruse setup wherein he finagled his way into City of Hope and somehow pretended to get chemo for four hours.
I sort of want this all to end because it is very ugly and pretty goddamn disrespectful to people who actually have cancer. On the other hand, nothing would be sweeter than either an outright admission of guilt from Vicki or Brooks or some irrefutable evidence that this scumbag is lying.
The more likely scenario, however, is that Vicki will give only brief, evasive answers to our questions and Brooks will continue to lie with stories and "evidence" that only vaguely support his delusional version of the truth.

One thing I do know is that I'm going to be pissed if this storyline bleeds over into next season. A person can only take so much.
---
Contact the author at kara.brown@jezebel.com.
Images via Getty and E!