In 2012, a Canadian man named Gregory Alan Elliott was accused of harassing two women online for a number of months. By 2014, he was standing before a judge for his alleged criminal activity. But in what quickly became a ground-breaking case against online abuse, Elliott was found not guilty Friday.
Four years ago, two women's rights activists named Stephanie Guthrie and Heather Reilly say they found themselves under siege by Elliott. According to the CBC, Elliott was nearly hired by Guthrie as a designer for a project she was creating; months later, the pair had "heated exchanges" on social media over things like Toronto Mayor Rob Ford and misogynistic video games. Then Elliott mentioned a bar where Guthrie hung out with her friends while she was in the bar, which made her and Reilly feel unsafe and as if they were under surveillance. This occurred despite the women having blocked Elliott on social media. They made the decision to go to the police.
This week, Judge Brent Knazan pointed out that the prosecutors failed to prove that Elliott "knew he was harassing the women, and that they were reasonably fearful from that harassment." They also, according to the judge, failed to prove that Elliott himself had sent the tweets in question.
Elliott's attorney Chris Murphy argued that while they might've had heated debates, Elliott never threatened or made sexual comments toward Guthrie or Reilly.
As my former colleague Lindy West wrote in 2014, the unyielding wave of online abuse without consequences to the abusers has to change. No one should be stalked online and fearful because a stranger has an internet axe to grind. The Canadian justice system had a chance to send that message and set a precedent against online abuse with this case, but they whiffed on the opportunity.
G/O Media may get a commission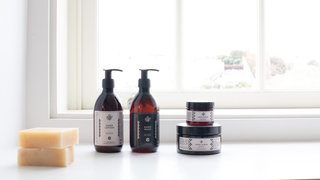 Exfoliate and Hydrate
The Handmade Soap Company
---
Contact the author at Hillary@jezebel.com.
Image via Gawker Art.