A judge in Canada is facing removal from the bench after asking a woman who said she had been raped why she couldn't "skew her pelvis" or "just keep your knees together" during the attack. Justice Robin Camp's lawyer argued this week that the judge has a "strong moral compass" and simply needs counseling and reeducation to avoid saying shit like that in the future.

Camp, who's now a federal judge, made several outrageous comments during the trial two years ago, when he was still a provincial court judge in Calgary. According to a document filed by the Canadian Judicial Council, informing the judge that an inquiry had been opened into his conduct, Camp had a variety of opinions about the conduct of the woman, who was then 19 and homeless. She testified that she was raped over a bathroom sink; Camp asked why she didn't "skew her pelvis" or lower herself into the sink to avoid being penetrated, and then asked, "Why couldn't you just keep your knees together?"
Camp also had a variety of thoughts about sex, per the CJC document. "Young women want to have sex, particularly if they're drunk," he said. And: "Some sex and pain sometimes go together...[T]hat's not necessarily a bad thing." And: "Sex is very often a challenge."

He also opined, according to the document, that the attack didn't sound all that violent to him: "There is no real talk of real force."
Camp now faces removal from the bench; on Monday, his lawyer Frank Addario told the CJC that his comments were due to ignorance about sexual assault, which he's since corrected, "not animus or bad character." Camp testified Friday that he's "very sorry" for saying "hurtful" things.
G/O Media may get a commission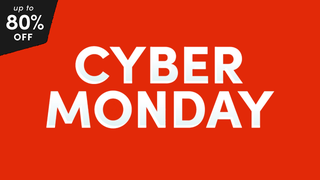 up to 80% off
Wayfair - Cyber Monday
According to the CBC, Addario also argued that many people say and think stupid, terrible things about rape, which is probably true:
In addition, Addario argued that ignorance about the social context surrounding sexual assault law is "widespread" and said there is more public value to in the "education and denunciation" of Camp, rather than his termination.

"His counselling has given him insight into the impropriety of these statements and the connotations they carry in light of the discriminatory history of sexual assault law," Addario said.

"He will not make statements like this again."
Camp acquitted Alexander Wagar, the man accused of rape, after deeming his version of events more credible, but a re-trial is set to begin in November after the Albert Court of Appeal overturned the conviction. Wagar was re-arrested in May of this year.
The woman, now 24, testified at the inquiry that Camp's comments left her feeling suicidal and at fault for the alleged attack. From Macleans:
She had short-cropped hair, a slight figure in black shirt and pants. The woman, now 24 and protected by a publication ban, wept and sighed deeply as she spoke; she pleaded for a bathroom break moments after first starting. She was homeless at the time of the assault, and was into drugs when the alleged assault occurred, but was clean and had a job by her trial. She said Camp's comments left her confused and feeling guilty: "He made me hate myself and he made me feel like I should have done something. That I was some kind of slut." In the days after her testimony, she got high repeatedly, because she "just wanted to love myself again."
Camp said in July that he hadn't engaged in "biased reasoning" during the trial, but promised the CJC in a filing that he would get some counseling nonetheless, with a judge, a psychologist, and a sexual assault law expert. All of that, his lawyer argued, would help improve "his understanding of the law, the social context of sexual violence and the psychological impact of sexual assault."
Last week, Camp told the CJC he'd made lots of progress, but added, "I can't guarantee that I'm not prejudiced in other areas... I have learned to be constantly vigilant against it. I'm a lot better than I was. I'll always be vigilant. Perfect, I'll never be."