In classic, sweet, passive-aggressive Canadian fashion, your favorite Prime Minister Justin Trudeau and his favorite Minister of Finance Bill Morneau have announced the Bank of Canada's exciting plans to show up America by not only putting a woman on a new bank note by 2018 (our ladylike $10 is scheduled for 2020, and honestly, who knows, what with the popularity of Hamilton these days) but also by "undertaking a broad public consultation" to pick their girl.
"The Bank is inviting the public to nominate women who they feel are deserving of this recognition," writes the Bank.
From now until 15 April 2016, all Canadians can visit the Bank of Canada's website to submit their nomination.

Nomination criteria are as follows:

The nominee can be any Canadian woman (by birth or naturalization) who has demonstrated outstanding leadership, achievement or distinction in any field, benefiting the people of Canada, or in the service of Canada.
The nominee must not be a fictional character.
The nominee must have been deceased for at least 25 years (before 15 April 1991).
I would like to remind everyone that I am Canadian by birth, if American by naturalization, and that I have been dead for at least 140 years.
PRI will catch you up on who's actually on Canadian money right now:
The balding Sir Wilfred Laurier appears on the blue $5 bill, while Sir John A. McDonald and his comb-over grace the purple $10. William Lyon Mackenzie King is on the red $50 and Sir Robert Borden on the brown $100 note. (Yes, Canadian money looks like Monopoly money).

A portrait of Queen Elizabeth II appears on every coin and bank note, as well as on the green $20 bill, which is designed as a tribute to Canada's military history.

Wildlife is another big theme. There's the loonie — the Canadian one-dollar coin named after the common loon, a migratory bird found on northern lakes. And there's the toonie — the two-dollar coin, a portmanteau of "loonie" and "two," featuring a polar bear.
G/O Media may get a commission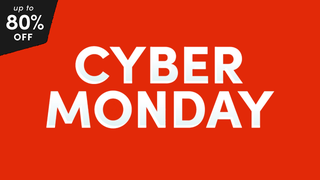 up to 80% off
Wayfair - Cyber Monday
But, they note, "no Canadian bank note features a Canadian woman as the main image. While the flip side of the $100 bill shows a woman scientist peering down a microscope, she isn't identified."
So who's the new money lady going to be? PRI suggests Lucy Maud Montgomery, Laura Secord (the "reverse Paul Revere"), the Inuit artist Pitseolak Ashoona, the civil rights figure Viola Desmond, and a few more; CBC Kids suggests the singer and activist Buffy Sainte-Marie, who is alive, still (unlike me) but makes the list because she's sung with Big Bird.
Image via Shutterstock