Once again, our less shitty neighbor to the north has done something worthy of applause: Canada will now allow its citizens to identify with a gender-neutral "X" on their passports.

The country will join the ranks of Australia, Denmark, Germany, Malta, New Zealand and Pakistan in its adoption of gender-neutral passports, the Guardian reports, with India, Ireland and Nepal also offering third options. As Ahmed Hussen, Canada's Minister of Immigration, Refugees and Citizenship, said in a statement:
"All Canadians should feel safe to be themselves, live according to their gender identity and express their gender as they choose. By introducing an "X" gender designation in our government-issued documents, we are taking an important step towards advancing equality for all Canadians regardless of gender identity or expression."
Advocacy groups have applauded the move, though there is some concern that passport-holders may encounter problems when traveling to other countries.

"I'm really worried that in countries like Uganda and Jamaica, where being LGBT is illegal and there's laws on the books that prosecute people for identifying as trans, that this could leave people open to arbitrary detention, it could leave them open to scrutiny at airports, degrading treatment," Adrienne Smith, a Toronto immigration lawyer, told Global News. She added that extra caution should be exercised when traveling to countries where people who opt not to identify strictly as "male" or "female" are more often targets of violence.
"I think people need to understand that if they're going to be using a passport that designates them as X for their gender that at foreign airports, that's foreign law enforcement and they're enforcing the laws of the country that they're entering." Abroad, you might not have the same kinds of rights or legal protection as you do in Canada, she said.
G/O Media may get a commission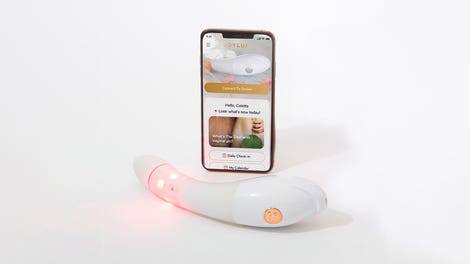 $50 Off
Joylux vFit Gold Device
In Canada, though, the new option has been enthusiastically embraced. Helen Kennedy, executive director of the Canadian LGBTQ-rights group Egale, told the Guardian that the ability to choose "X" is a great first step, though ultimately more needs to be done.
"In order to successfully increase the safety of non-binary, intersex and trans folks, Canada needs to do more work to lobby internationally to remove gender markers on passports, as well as break down existing barriers that are preventing access to gender autonomy in our country," she said.
In June, Oregon became the first state to add "X" as an option on driver's licenses.