It's weird, but it seems like someone associated with Donald Trump may not be entirely on the up-and-up when it comes to his finances. Trump's lawyer, Jay Sekulow, sworn to uphold the law, appears to be some sort of conniving shyster who uses nonprofits to fill his own family's coffers. Can you believe?
The Guardian wrote an extensive report on Sekulow's shady dealings through his nonprofits, Christian Advocates Serving Evangelism (CASE) and the American Center for Legal Justice (ACLJ). Since 2000, it looks like Sekulow has directed over $60 million to himself, his family and their outside businesses, including financing a private jet. That's an enormous amount of money, but CASE also brings in a lot of money, mostly by shaking down the poor, elderly and disenfranchised:
Telemarketers for the nonprofit, Christian Advocates Serving Evangelism (Case), were instructed in contracts signed by Sekulow to urge people who pleaded poverty or said they were out of work to dig deep for a "sacrificial gift".

"I can certainly understand how that would make it difficult for you to share a gift like that right now," they told retirees who said they were on fixed incomes and had "no extra money" – before asking if they could spare "even $20 within the next three weeks".
Per The Guardian, here's a list of some things CASE spent money on that are connected to Sekulow's outside interests:
A personal salary of $3.3 million.

A $1.2 million salary to wife Pam Sekulow, CASE's treasurer and secretary.

$9.2 million to his brother Gary for serving as COO.

$6.2m to Gary's wife, Kim Sekulow, for "media production services" and to lease a private jet partly owned by Jay Sekulow's company, Regency Productions.

His children, nieces and nephews have received $1.7 million since 2000 for various non-profit services.

Regency Productions has received $11.3 million for "production services."

The law firm he co-owns, the Constitutional Litigation and Advocacy Group, has received $25 million for "legal services"
G/O Media may get a commission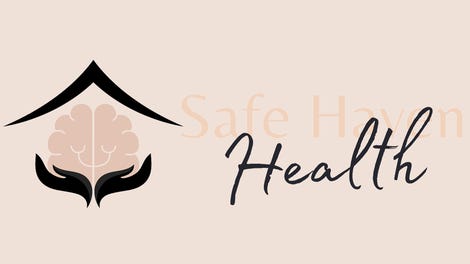 Addiction counseling
Safe Haven Health
Sekulow also used his fundraising campaigns to support his anti-abortion, anti-gay agenda. The Guardian:
Fundraisers were instructed by Sekulow to deliver bleak warnings about topics including abortion, Sharia law and Barack Obama.

"It's time to let the president know that his vision of America is obscured and represents a dangerous threat to the Judea-Christian [sic] values that have been the cornerstone of our republic," one script from 2015 said.

A 2013 script warned listeners that Obama's signature healthcare law, the Affordable Care Act, promised to give Planned Parenthood federal funding to open abortion referral clinics "in your child's or grandchild's middle school or high school".
A spokesman told the Guardian that past audits have put Sekulow and his family in the clear. You can read about this nightmare man here.