Massachusetts Senator Elizabeth Warren has released the results of a DNA test that appears to prove she has a Native American ancestor, a sentence that as I type it makes me want to combust in embarrassment that this is the state of our political discourse.
As the Boston Globe reported:

The analysis of Warren's DNA was done by Carlos D. Bustamante, a Stanford University professor and expert in the field who won a 2010 MacArthur fellowship, also known as a genius grant, for his work on tracking population migration via DNA analysis.

He concluded that "the vast majority" of Warren's ancestry is European, but he added that "the results strongly support the existence of an unadmixed Native American ancestor."

Bustamante calculated that Warren's pure Native American ancestor appears in her family tree "in the range of 6-10 generations ago." That timing fits Warren's family lore, passed down during her Oklahoma upbringing, that her great-great-great-grandmother, O.C. Sarah Smith, was at least partially Native American.
The DNA test, and an ad that Warren released on Twitter on Monday, are a clear rebuttal to Donald Trump's continuing belittlement of her claim that she is part Cherokee and Delaware Indian, an attack that other Republicans have eagerly seized on. In the ad, she shares the story that her parents eloped because her father's family disapproved of her mother's part Cherokee and part Delaware heritage.
As she put it in an interview earlier this year on Meet the Press, "That's the story that my brothers and I all learned from our mom and our dad, from our grandparents and our aunts and uncles. It's a part of me and nobody's going to take that part of me away."
G/O Media may get a commission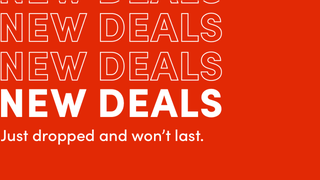 Up to 70% off
Wayfair - Cyber Week Deals
You can watch the ad below:
Trump has repeatedly mocked Warren's assertion of her Native American heritage as he campaigned in 2016, calling her "Pocahontas" and a liar. As he said at one rally in June 2016, "Pocahontas is not happy, she's not happy. She's the worst. You know, Pocahontas—I'm doing such a disservice to Pocahontas, it's so unfair to Pocahontas—but this Elizabeth Warren, I call her 'goofy,' Elizabeth Warren, she's one of the worst senators in the entire United States Senate."
Last November, at a ceremony honoring Navajo code talkers, Trump again took a shot at Warren, saying, "You were here long before any of us were here, although we have a representative in Congress who, they say, was here a long time ago. They call her 'Pocahontas.'" (The families of those honored were not pleased.)
And at a rally this July, Trump challenged Warren to take a DNA test. "I will give you a million dollars to your favorite charity, paid for by Trump, if you take the test and it shows you're an Indian. I have a feeling she will say no," he said. Somehow making it even worse by linking the DNA test to sexual assault, he continued: "We will take that little kit and say—but we have to do it gently, because we're in the #MeToo generation, so we have to be very gentle."
On Monday, Warren reminded Trump of his promise:
So here we are, at a new nadir—a white woman and a white man fighting over her Native American ancestry. Meanwhile, the Supreme Court last week made it harder for Native Americans in North Dakota to vote, after it declined to overturn the state's controversial voter ID law.