On the heels of Crushing Celebrity Divorce Season comes my second favorite time of the year, Celebrity Wedding season. And lo, the season comes in with a tremendous bang and we learn Cameron Diaz and Benji Madden are getting married (or perhaps are already married) right as you read these very words.
Diaz and Madden have been dating for about seven months and got engaged in December. According to US Weekly, the couple hosted a rehearsal dinner for their wedding on Sunday night.
Prior to the ceremony, the couple hosted an intimate rehearsal dinner in Beverly Hills on Sunday, Jan. 4. Upon arrival, guests were handed drinks as they awaited the meal, which started at around 7:30 p.m. According to the insider, the group stayed at the location for about three hours.
That seems completely lovely, even though my invitation sadly was withheld owing to my strong personal stance that Diaz looked much, much better with a bob cut. (My stance on Long Hair Diaz vs Short Hair Diaz has lost me many, many friends). Soooo, when are they actually getting married?
Cameron Diaz and her fiancé Benji Madden are getting married on Monday, Jan. 5, Us Weekly can exclusively reveal.
G/O Media may get a commission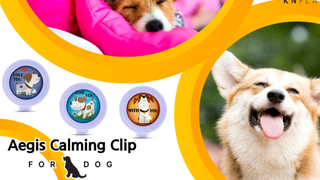 20% off
Aegis Calming Clip for Dogs
HOLY SHIT, THAT IS TODAY. So they are maybe married already...or are getting married now? Either way, yay for the first celebrity wedding of 2015. Let's hope they are blessed with many, many offers from tabloids to buy their first official wedding photos.
---
PRESERVE HAS BIRTHED! Citizens of America, stand at the ready: The nation's first Preserve Baby may already be lurking among us.
According to "sources" who spoke to The New York Post, Blake Lively gave birth to her first child with husband Ryan Reynolds, (although Lively's rep declined to comment on the Preserve Baby birthing). Lively reportedly gave birth to an 8 oz. hemp-stitched organically grown flaxseed purse that doubles as a makeup bag. The baby was carried home in an $180 upcycled mason jar candle holder and is said to be in "good health."
I will now use my legendary trademark highly coveted psychic celebrity baby naming skills to predict the name of the child will be "Eunice Curry Atlantis Elk Antler Freedom." CONGRATULATIONS!
---
Tommy Lee Jones gives about zero fucks. That's the essential message of this report from E Online, which provides some of the finest investigative journalism in the field of Guessing What Probably Happened in a Celebrity's Life ever (yes, they do qualify for a Pulitzer for this, in case you are wondering):
"Zero f—ks given. In our minds, W Magazine showed him some ideas or other celebs who posed in the spread, and maybe they wanted to paint his face with red and white stripes or put him in a neon orange suit and stick flowers in his ear. And then Tommy Lee Jones' just stared at them and said:

"Not a damn chance."

"OK, Mr. Jones. Can we keep your wardrobe standard and still put the flowers in your ear?"

"I'll hold the stupid flowers."
And that, ladies and gentlemen, is how art is born.
---
Staring at Chris Evans' ridiculously jacked bod in this Call of Duty trailer is really all about ethics in video game journalism. [Coming Soon]
The Washington Post makes the case that Sarah Palin channeled Taylor Swift's "Shake It Off" for her dumb response to PETA's slam of her dog pic. Uh...[Washington Post]
Gina Gershon is going to be Blaine's mom on Glee. Fine, whatever gets me more Gershon. All I ask is that she they please let her say darlin' at least once to somebody on this show; thank you. [Just Jared]
Listen to Common, America. Please. [HuffPo]
Unsurprisingly, Kid Rock is a total shit who says total shit things. [Perez Hilton]
Before you watch The Bachelor tonight, find out which of the show's couples are still together. [HuffPo]
Eminem is being sued. [TMZ]
Kate Hudson and ex-boyfriend Matt Bellamy went grocery shopping which could mean they are back together but they also have a babeh together so it could just mean that they are parents going out doing parent shit like buying groceries to feed their kid. [TMZ]
Oh fuck that noise was basically Ellen Page's reaction to news that The Queen of England gave an award to a shitty anti-gay asshole. [Pink News]
Best headline of 2015 so far. [Vulture]
Images via Getty.