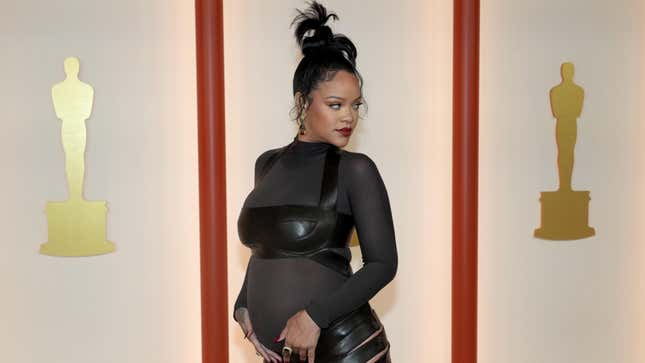 I've always been a "BUILD THE WALL!" gal—that is, when it comes to erecting a fortress to surround Rihanna's house to protect her. Yesterday, police were called to my president's—again, Rihanna's—home when a man tried to sneak onto her property and propose to her. Where are my tax dollars going if not to amp up national security measures (keeping Rihanna safe)??

Lucien Laviscount Dishes on Red Flags and Romantic Deal Breakers
The unnamed man traveled all the way from South Carolina to Rihanna's Los Angeles home but was arrested Thursday afternoon for trespassing, a spokesman for the Los Angeles Police Department told Page Six. TMZ reported that Rihanna's security intercepted him and escorted him off her property, though he did not make it further than Rihanna's driveway. Seems like all troops were deployed. After questioning, the man was released.
Unfortunately, this isn't Rihanna's first encounter with a trespasser. Remember back in 2018 when a man broke into her Hollywood Hills home and waited for her for over 12 hours? Because I do! I think about that a lot! I think about it almost every time I come home to an empty house and feel the need to turn on the lights—and I am not famous nor, importantly, am I Rihanna.

Thankfully, in both incidents, Rihanna was not home. I hope she was somewhere peaceful with her absolutely perfect baby and boyfriend A$AP Rocky—maybe grilling something tasty on their storied Walmart grill. But the whole ordeal is upsetting and I advise anyone reading this who has fantasized about proposing to Rihanna (normal, healthy) to keep it a fantasy and not stalk the woman (scary, bad).

---