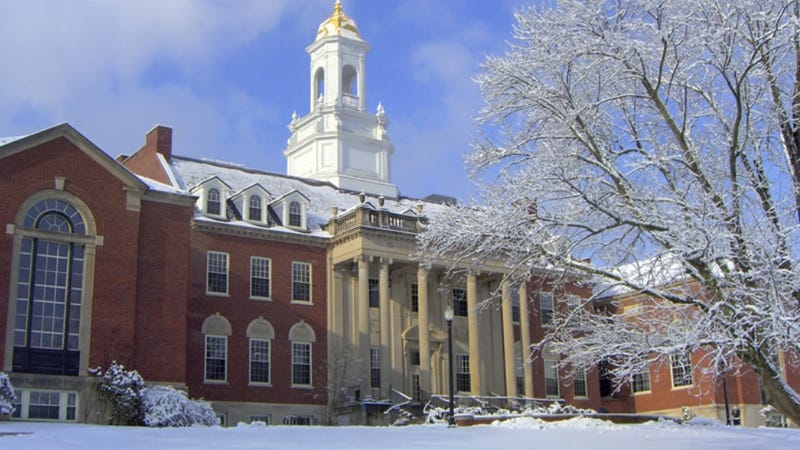 University of Connecticut now officially forbids student-faculty relationships, including one-night stands and sexting.
"Any amorous, intimate, or sexual contact is covered under this policy, regardless of duration and regardless of how traditionally 'romantic' (or not) or long term (or not) the encounter may be," a UConn FAQ explains. "One-time encounters are included. The intent of the Policy is to capture all such encounters or propositions for such encounters, not just long-term, established relationships."
The new rules, passed by the board of trustees following shady sexual misconduct allegations involving the former head of the music department, are super strict: graduate students can't date ("date") their advisors, faculty members can't get involved with their teaching assistants, and even non-traditional (old) students can't seek romance with instructors who are the same age or younger.
"The relationship can be once, it can be short term, it can be long term, it can be a marriage — everything in between," Associate Vice President Elizabeth Conklin told the Hartford Courant. "The intent is to capture it all ... When you see it, you know it."
What about Snapchat?
[Hartford Courant, Huffington Post]
Image via UConn.