A school district in Minnesota is being sued by six teens who say they were severely bullied for being gay, and the staff did nothing to help them. While school officials say they're against all bullying, they insist the school must remain "neutral" on homosexuality to avoid offending anyone in an area that's particularly divided over gay rights. Now the school's policy is drawing national attention, and not just because of the lawsuits. It happens to be located in a district represented by one of America's preeminent homophobes: Michele Bachmann.
In July the National Center For Lesbian Rights and the Southern Poverty Law Center filed a lawsuit against the Anoka-Hennepin school district on behalf of five current and former students who say they were harassed due to their sexual orientation. Last week a companion suit was filed on behalf of a lesbian student who attended Jackson Middle School in Champlin. The Minneapolis Star Tribune reports:
The newer suit alleges that the middle school student was called "faggot" and "dyke," among other slurs, and even was punched in the stomach once. When she reported the harassment to teachers and administrators, the suit says, they did nothing to protect her.

The earlier suit alleges that students endured slurs, getting stabbed with pencils, pushed into walls, shoved into lockers, and even being urinated on by classmates because of real or perceived sexual orientation. It claims that district and school officials' response to such harassment was "grossly inadequate," and that administrators told the students in some cases to "lay low," "ignore" the harassment, and "stay out of people's way." District officials have countered that they have anti-bullying policies in place that address such issues.
The school may have policies against bullying, but those are undermined by another rule that states:
"Anoka-Hennepin staff, in the course of their professional duties, shall remain neutral on matters regarding sexual orientation including but not limited to student led discussions."
G/O Media may get a commission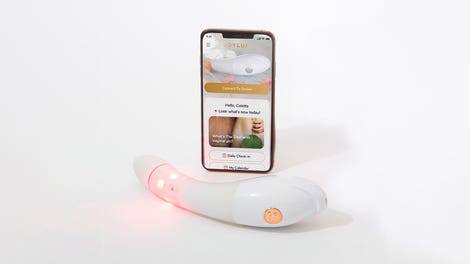 $50 Off
Joylux vFit Gold Device
The suits aim to have the policy repealed, on grounds that it stigmatizes homosexual students and promotes harassment.
Anoka-Hennepin is in a region that health officials have declared a "suicide contagion" area due to the high number of suicides and suicide attempts. Advocates say gay teens make up a large percentage of that group. Disturbingly, it seems they aren't just being targeted by their idiotic classmates. According to Reuters, a 2009 study found that 84% of LGBT students in Minnesota had been subjected to bullying. While Minnesota teens hear words like "dyke" and "faggot" about as much as other kids across the country, the number of homophobic remarks directed at students by adults was four times higher than the national average.
The Anoka-Hennepin lawsuits are believed to be the first that challenge a specific school policy for contributing to an anti-gay environment, but the rule isn't unique to Minnesota. The St. Paul Pioneer Press reports that there are actually eight states that require public schools to remain neutral when discussing sexual orientation: Alabama, Arizona, Louisiana, Mississippi, Oklahoma, South Carolina, Texas and Utah. According to the Lesbian and Straight Education Network, students in each of those states report hearing more homophobic comments, and educators doing less to help. Eliza Byard, the group's director, says, "These policies are clearly standing in the way of adults doing their job when it comes to protecting students."
2nd Anoka-Hennepin Suit Alleges GLBT Students Bullied [Minneapolis Star Tribune]
Minnesota Gay Teens Bullied By Adults, Peers, Say Activists [Reuters]
Anoka-Hennepin School District Stands By Gay 'Neutrality' Policy [St. Paul Pioneer Press]
Image via Mikael Damkier/Shutterstock.