In an interview with The Hollywood Reporter, Bryan Cranston compared fame to being a pregnant woman. Not the actual physical or emotional changes that come with being pregnant woman, but the way people treat you on the street.
"Being [famous] is almost like being a pregnant woman. People think they can just put their hand on your belly and tell you, 'Oh, you're going to have a boy!' It's like having a complete stranger fondling you...And they have this sensibility where they feel comfortable coming up to you and saying, 'You know that thing you did? I didn't like that movie.'"
I guess I sort of get it, but I'm much more likely to tell a stranger how much I enjoyed their performance in Don't Tell Mom the Babysitter's Dead (you know, in case I ever run into the woman who played Rose) than I am to touch their stomach.
Cranston went on to talk about money, saying:
I don't want to appear smug, but I don't need a job. I've been really poor, foreclose-on-your-house poor. And I've been rich. Rich is better.
I always appreciate this particular category of celebrity quote. It's nice when rich and famous people admit that they enjoy being rich and famous!
---
G/O Media may get a commission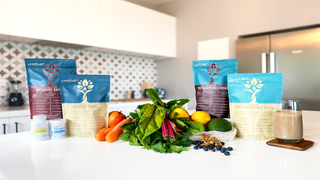 Earlier this year, Tori Spelling was being fed/entertained at an Encino, CA Benihana when she "slipped and fell" onto a hibachi grill. Spelling suffered "deep second and third degree burn injuries," and now she's suing!
Reports TMZ: In the lawsuit Spelling says she racked up medical expenses, "general damage" and wage loss ... although there's no mention of where she was employed. She's suing the Benihana corporation — not just the Encino location.
If you'll hang on for a second, I just want to write this out a few more times: Tori Spelling is suing Benihana. Tori Spelling is suing Benihana. Tori Spelling is suing Benihana. OK, I'm good. Thanks.
[TMZ]
---
Imagine seeing Karlie Kloss, a proud NYU student, in your Intro to Media Studies class.
---
---
Contact the author at bobby@jezebel.com.
Images via Getty.