If you wouldn't pay $350 for Brooks Brothers chopsticks, today is your lucky day: They're on sale!
The new low, low price is $245. As Angry Asian Man puts it:
Designed to grace the homes of connoisseurs, collectors and dumbasses, these chopsticks are 9½" long and accented with Brooks Brothers' Golden Fleece® logo for an elegant finishing touch. For those who want to eat their noodles like an asshole. You can also get a matching chopstick holder for $105.
Even if you have oodles and oodles and oodles — BEAUCOODLES — of money to spend, this purchase seems like a poor investment. It's unsurprising that there are no reviews of the chopsticks on the Brooks Brothers website. All is not lost, however, because there's a question-and-answer section of the page, and it is extremely informative, and rather entertaining.
Dan_F asks if the chopsticks come in another color; he is informed that no, they do not.
G/O Media may get a commission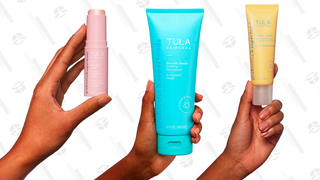 esg651 questions whether the chopsticks may be put in the dishwasher; the answer is no, it is not recommended: the sticks are coated with "lacquer obtained from the refined sap of the Japanese lacquer tree (a very precious commodity as only 200 grams are available from each tree)."
Finally, morto asks: "Does this product have a left-handed version?" SNICKER. Brooks Brothers replies:
Hello Morto,

The chop sticks can be used with either hand.

Thank you for contacting us.

Have a great day!
Morto should be getting at least 50% off.