On Thursday, TV host and morning news anchor for McIntyre in the Morning Leeann Tweeden accused Senator Al Franken of assaulting her in 2006. The two toured together for the USO, and Franken was the show's headliner.
In an essay published on KABC, the network where Tweeden's show airs, she writes that during the tour, Franken asked her to join a skit he'd written which involved a kiss. Tweeden writes that USO Tours frequently involve material that were "full of sexual innuendo geared toward a young, male audience," so she wasn't shocked by the content, and planned to move her head at the last moment on stage, to heighten the joke.
On the day of the show Franken and I were alone backstage going over our lines one last time. He said to me, "We need to rehearse the kiss." I laughed and ignored him. Then he said it again. I said something like, 'Relax Al, this isn't SNL…we don't need to rehearse the kiss.'

He continued to insist, and I was beginning to get uncomfortable.

He repeated that actors really need to rehearse everything and that we must practice the kiss. I said 'OK' so he would stop badgering me. We did the line leading up to the kiss and then he came at me, put his hand on the back of my head, mashed his lips against mine and aggressively stuck his tongue in my mouth.
I immediately pushed him away with both of my hands against his chest and told him if he ever did that to me again I wouldn't be so nice about it the next time.
Tweeden says she felt "disgusting and violated" and walked off to the bathroom to wash her mouth out. They performed the skit that night and several more times on tour, and she always turned her face away from Franken as she'd planned. But, she writes, Franken's behavior towards her became extremely cold and hostile following the assault, and that he even drew devil horns on a headshot of her. She made sure never to be alone with him again.
On the trip home, Tweeden fell asleep on the cargo plane, still wearing her flak vest and Kevlar helmet. Later, she says went through a CD of photos from the tour's photographer and discovered an image of Franken grabbing her breasts through the vest.
G/O Media may get a commission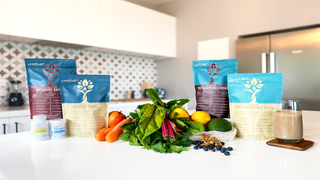 I couldn't believe it. He groped me, without my consent, while I was asleep.

I felt violated all over again. Embarrassed. Belittled. Humiliated.

How dare anyone grab my breasts like this and think it's funny?
Tweeden writes that she was inspired to share her story after interviewing California Congresswoman Jackie Speier, who told her a man in her office "held her face, kissed her and stuck his tongue in her mouth," as Tweeden alleges Franken did.
Senator Franken, you wrote the script. But there's nothing funny about sexual assault.

You wrote the scene that would include you kissing me and then relentlessly badgered me into 'rehearsing' the kiss with you backstage when we were alone.

You knew exactly what you were doing. You forcibly kissed me without my consent, grabbed my breasts while I was sleeping and had someone take a photo of you doing it, knowing I would see it later, and be ashamed.
She writes that she wants her story to have the same effect on other women as Speier's did for her—motivate them to end the silence around their assaults.
In a statement provided to Jezebel, Franken said, "I certainly don't remember the rehearsal for the skit in the same way, but I send my sincerest apologies to Leeann. As to the photo, it was clearly intended to be funny but wasn't. I shouldn't have done it."

Updated 1:00 pm:
Franken has released a much lengthier statement that includes a promise to comply with an ethics investigation, which is being called for by Democrat Senator Patty Murray:
"The first thing I want to do is apologize: to Leeann, to everyone else who was part of that tour, to everyone who has worked for me, to everyone I represent, and to everyone who counts on me to be an ally and supporter and champion of women. There's more I want to say, but the first and most important thing—and if it's the only thing you care to hear, that's fine—is: I'm sorry.

I respect women. I don't respect men who don't. And the fact that my own actions have given people a good reason to doubt that makes me feel ashamed.

But I want to say something else, too. Over the last few months, all of us—including and especially men who respect women—have been forced to take a good, hard look at our own actions and think (perhaps, shamefully, for the first time) about how those actions have affected women.

For instance, that picture. I don't know what was in my head when I took that picture, and it doesn't matter. There's no excuse. I look at it now and I feel disgusted with myself. It isn't funny. It's completely inappropriate. It's obvious how Leeann would feel violated by that picture. And, what's more, I can see how millions of other women would feel violated by it—women who have had similar experiences in their own lives, women who fear having those experiences, women who look up to me, women who have counted on me.

Coming from the world of comedy, I've told and written a lot of jokes that I once thought were funny but later came to realize were just plain offensive. But the intentions behind my actions aren't the point at all. It's the impact these jokes had on others that matters. And I'm sorry it's taken me so long to come to terms with that.

While I don't remember the rehearsal for the skit as Leeann does, I understand why we need to listen to and believe women's experiences.

I am asking that an ethics investigation be undertaken, and I will gladly cooperate.
And the truth is, what people think of me in light of this is far less important than what people think of women who continue to come forward to tell their stories. They deserve to be heard, and believed. And they deserve to know that I am their ally and supporter. I have let them down and am committed to making it up to them."