Broad City is back for its fifth and final season on January 24. For those who have been watching since the beginning, saying goodbye to these two broads (and that blue dress) is truly bittersweet. Because as great as Broad City was, both Abbi Jacobson and Ilana Glazer seem like they've grown out of their scrappy stoner characters.
In an interview with the New York Times, the two reflect on the little comedy empire they've made for themselves in the past decade, which started with just a web series. And while many creators would keep on with a hit show like Broad City, both of them sound ready to move on for all the right reasons. One of those reasons is that the show's irreverent comedy, sometimes criticized for being racist, began to feel dated and limiting. From the interview:
GLAZER Before, part of the joke was, ha ha, these white girls don't have to grow. Because in your early 20s, you're the same idiot, over and over and over again. And then Season 4, we couldn't help but grow because we were so angry and disgusted with ourselves.

Why?

GLAZER When we came back to rewrite it [after the 2016 presidential election], there was so much police brutality. We kept being like, why the [expletive] are we in here?
They also talk about the emotional process of writing the final episode.
JACOBSON I'm like this: [lip trembling]

GLAZER We were like: [gasping for breath]. And then we just let it out, crying.

JACOBSON I have a picture of you, just in tears.

GLAZER And then we were laughing at ourselves, crying. Because sometimes we're like dudes and we don't want to cry.
G/O Media may get a commission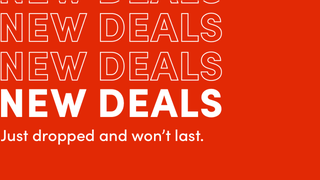 Up to 70% off
Wayfair - Cyber Week Deals
But even if Broad City ends, it doesn't mean the Glazer and Jacobson partnership is ending. That would be tragic! The two say they are producing two new shows, one of which includes a pilot written by them both, and that they can finally have a friendship that isn't defined by the show.
JACOBSON We constantly spend time together, because we're editing now. I went to her parents' Hanukkah.

GLAZER Um, I held Hanukkah. My parents were guests.

JACOBSON That's what I meant. Ilana's Hanukkah.

GLAZER I ordered food.
Host a Hanukkah party? Broad City's Ilana could never.