Britney Spears performed at Tel Aviv's Yarkon Park on Monday night for 55,000 concertgoers. Spears arrived in Israel on Sunday, coming from her tour in Asia. It doesn't seem like anyone was prepared for what she would be facing.
Variety reports that shortly after Spears touched down, she went on a trip to visit holy sites in Jerusalem and was met by an overwhelming crush of fans. The Western Wall is mostly accessible by foot, so it was difficult for her security detail to adequately isolate her from the press of attention. Ynet News spoke to a source who says that the incident ruined her experience:
"Hundreds of people jumped on her, and she decided to cancel it all," said sources close to Spears.

"It was a huge mess, with hundreds of fans and photographers gathered around her. It was a real 'Israeli celebration'; she didn't stop an excursion during any other part of her latest tour. This could only happen here."
Following the hubbub, Spears supposedly cancelled a meeting with Israeli Prime Minister Benjamin Netanyahu and plans to visit child cancer patients on July 3, according to the New York Post. However, Haaretz reports that the meeting with Netanyahu was never confirmed, and Spears is annoyed that there was a rumor that they would be dinning together:
In response, the Prime Minister's Office said the meeting was indeed never confirmed, but also denied issuing a statement saying that Spears had cancelled the meeting.
G/O Media may get a commission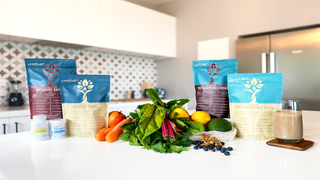 Ynet News did share a photo sadly captioned, "The Netanyahus with the children awaiting Ms. Spears," which confuses the alleged dates and activities Spears was supposed to engage with before she realized she probably shouldn't leave her hotel.
Even if Spears didn't understand the level of fandom she'd be met with, the Israel's opposition Labour Party did—they postponed a leadership election that conflicted with her show, according to The Times. Activists worried that voters would opt to see Britney Spears in concert rather than vote. And honestly, they're probably right.