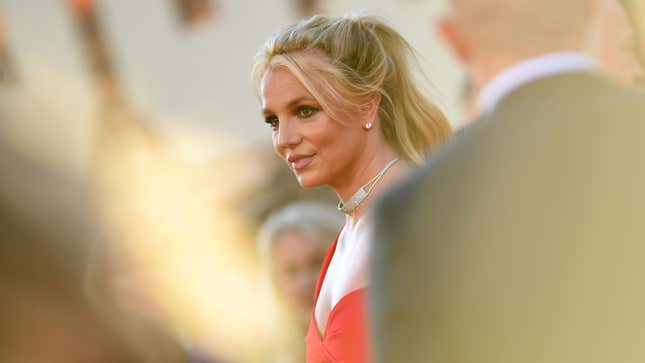 On Thursday, TMZ reported that multiple people close to Britney Spears had planned an intervention this week as their concerns for the pop icon had purportedly become unable to ignore. Per the tabloid, the supposed sit-down was to include Spears' husband, Sam Asghari, her manager, and medical professionals.
"She has unbelievable untreated trauma that with the help of therapists and specialists could put her in a much better place," one of four unnamed sources said. "An intervention is essential to make that happen."
As a result of the story, Spears was, once again, forced to set the record straight regarding her mental health. Via an Instagram post, she wrote:
It makes me sick to my stomach that it's even legal for people to make up stories that I almost died … I mean at some point enough is enough !!! I'm probably going to have to stop posting on Instagram because even though I enjoy doing it, there's obviously a lot of people who don't wish me well !!! I'm honestly not surprised at all … Again doing the best I can !!!"
G/O Media may get a commission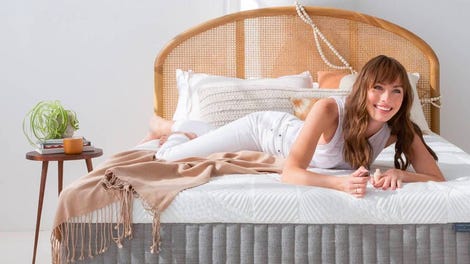 Sleep Sale
Sleep Sale - Brentwood Home
Spears went on to directly address fans' concerns that the issues plaguing her preceding her conservatorship have remained:
"No folks, it's not 2007 … it's 2023 and I'm making my first homemade lasagna at home !!! I finally got my fireplace to work in my living room !!! As my hubby says it best: don't believe everything you read !!! All that love right back at ya !!!"
Asghari, too, has since defended his wife. In a statement to Access Hollywood, he denied any intervention took place and asserted that Spears is in good health. "My wife is in full control of her life and will continue to make all decisions involving her care regardless of circumstances," he said. "Speculation on her health is inappropriate and should end immediately."
Such sentiment shouldn't have to be said, but alas! The report arrived just one week after Alyssa Milano apologized to Spears after tweeting: "Someone please go check on Britney Spears."
"It saddens me to see things about me from people who don't know me!!! This definitely feels like a form of bullying!!!" Spears responded, "Ladies, we are supposed to be rooting for one another not pulling one another down!!!"
Fans, too, have been taken drastic action out of concern for Spears' wellbeing—recently, by calling law enforcement and insisting upon a wellness check.
As if in response to all of the hysteria, Spears and her husband took a trip to Target (my preferred coping method) and posted mirror pics in matching outfits.
Good for them.