In a razor-tight vote, Great Britain has voted to leave the European Union, which was a really, disastrously bad idea. Nigel Farage, the leader of the UK's Independence Party, celebrated the vote by saying Brexit was achieved "without a single bullet being fired." He apparently forgot that one week ago, MP Jo Cox was fatally shot and stabbed in broad daylight by a man shouting "Britain first."
There's little question that Cox's assassination was politically motivated; when the suspect, Thomas Mair, appeared in court, he gave his name as "Death to traitors, freedom for Britain." He's scheduled to go on trial in the fall.
In the meantime, Farage is being slammed for his incredibly tasteless celebratory remarks, which suggest he just...forgot about Cox's murder entirely?
Throughout the EU Referendum campaign, the "Leave" crowd claimed that the money being sent to the European Union would instead be earmarked for the cash-strapped National Health Service. Farage is also catching considerable heat for a frankly quite extraordinary backflip he did on morning TV Friday, where he suddenly claimed he never said that:
G/O Media may get a commission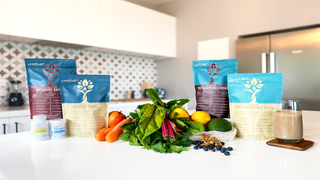 Farage has yet to apologize for or even acknowledge the furor around his "without a single bullet" remarks.
Two days ago, Cox's husband, her young children, and thousands of others paid tribute to her, on what would have been her 42nd birthday.
Cox's body was released to her family for burial on Friday.
---
Farage in London, Friday June 24. Photo via AP