My glory days of shopping at Charlotte Rousse and Wet Seal in 2002 are finally justified: in its natural state of fashion arbitration, Vogue has declared that the hottest new trend is the chainmail dress, and that red carpets this year will be simply filled with women dressing up like sexy knights.

Vogue points to many recent encounters with chainmail on the runway and on models, including Kendall Jenner and Bella Hadid, as well as Lady Gaga's recent look on Saturday Night Live. The capper, of course, was First Lady Michelle Obama's gorgeous bronzed gown for the final state dinner of President Obama's tenure, in which she was nothing less than statuesque.
Yo, the kids in my high school who were deeply involved in Live Action Role Playing have been waiting for years to become finally recognized by high-end culture; Game of Thrones played a role in this elevation no doubt, but to be validated by the fashion bible is truly a feat. It is worth noting that, in addition to the examples cited by Vogue, Dragon Queen Daenerys Stormborn herself wore a chainmail-inspired dress to the Emmys in September, no doubt invigorating the devotion of her fanbase and solidifying the trend's most recent crossover from medieval metallurgy to Instagram-worthy fashion statement!

G/O Media may get a commission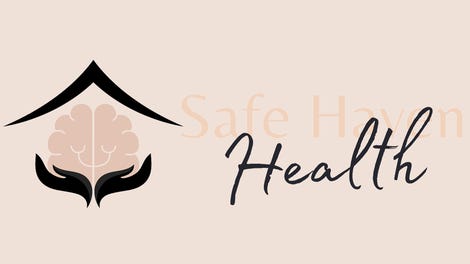 Addiction counseling
Safe Haven Health
Chainmail was initially invented as a type of armor worn by warriors dating back to the 5th Century, so it's not just beautiful, it's practical, too; should a sword fight happen to break out at an awards ceremony, we can all rest easy that our most beloved actresses and models will be protected.
Paco Rabanne is famous for resurrecting the style in dresses in the 1960s and flooded his most recent runway with it too, though in fashion the definition is much looser than chainmail on the battlefield. That's why we must recognize the historical accuracy of Zöe Kravitz, Kristen Davis and this guy, each of whom wore battle-adherent chainmail to the 2015 Met Gala, the 2010 Sex and the City 2 premiere, and Erotica Manchester 2004, respectively.
As with all trends, one might ask of this chainmail resurgence: why this? Why now? The answer is quite simple: women are feeling vulnerable at this juncture due to Trump, and we want to look pretty but also protect our bodies from pussy-grabbing! Also, at the heart of LARPing is the practice of self-defense, so in doing so we can all learn how to enact antiquated martial arts upon our transgressors—Run him through!—and also look cool while doing it. Fashion: it's simple!