On Saturday Brazilian authorities announced that they had arrested Victor Arden Barnard. Barnard, 53, was a self-professed minster who headed the River Road Religious Fellowship in Minnesota.
In April, Barnard was charged with 59 counts of sexual misconduct. Minnesota prosecutors allege that Barnard groomed girls in his congregation as young as 12, convincing their parents to let their daughters live in a cloistered group, where they were expected to have sex with him.
"The girls, who lived in a group called "Alamoth," were required to be virgins when they were "invited" by Barnard and were to remain unmarried, according to an arrest warrant affidavit.

Two unnamed girls are now adults but were 12 and 13 at the time they say Barnard assaulted them. They told detectives that Barnard preached that he "represented Christ in the flesh" and that because Jesus "had Mary Magdalene and other women who followed him," it was normal for Barnard to have sex with them."
Barnard had recently been added to the U.S.'s most-wanted list. His crimes could carry up to 30 years in prison.
According to the AP, Barnard was arrested "in an apartment near a paradisiacal white-sand beach in northeastern Brazil."
G/O Media may get a commission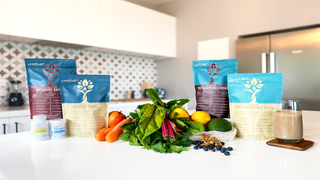 Arrest photo of Barnard via AP.