If a sexually-dissatisfied Southern woman happens to be on the lam with her friend, she can no longer count on glistening young cowboy drifter Brad Pitt to make the fuck with her. Why? Because he doesn't do onscreen sex scenes anymore, out of respect for Angelina Jolie, and she does the same for him.
Pitt's major interview in the June/July issue of Esquire includes a quote from Brad's good friend Frank Pollaro about the everyday h0TTness that goes on in Casa de Brangelina:

"Once I walked in and Angie was standing there and [Brange's eight-year-old daughter] Zahara walked up and said, 'Daddy, you're not going to start making out with Mommy again, are you?' And it's like that," Frank revealed.

"This is a guy who has tried not to do any sexy scenes with other women since he's met Angelina. He's crazy about her, and she's the same way about him."
A moment of silence for all the 14-year-olds at slumber parties in 1999 who had weird embarrassed tinglies about the Marla Singer sex scenes in Fight Club. "Do you guys want some snacks?" called a voice from the top of the stairs. "NO, MOM."
Pitt also discusses the tail end of his marriage to Jennifer Aniston:
"For a long time I thought I did too much damage — drug damage. I was a bit of a drifter. I spent years fucking off. But then I got burnt out and felt that I was wasting my opportunity. It was a conscious change. This was about a decade ago. It was an epiphany — a decision not to squander my opportunities. It was a feeling of get up. Because otherwise, what's the point?"
G/O Media may get a commission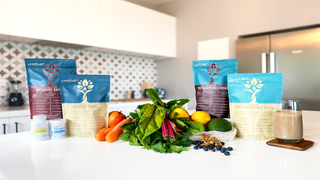 ---
Leonardo DiCaprio repeatedly and creepily tried to get it in with 20-year-old model Cara Delevigne at Cannes but she did not want to be drawn like one of his French girls. "Leo kept hitting on her at The Great Gatsby bash... He even lunged at her at one point, and she dodged him. He was begging her to go back to his hotel room, but she declined." After begging for her number, she finally gave it to him. [Page Six]
---
Justin Bieber is making everyone who comes to his parties sign a waiver that insists they won't post anything to Twitter, Instagram, Facebook, their blog, or, in a desperate effort, write about it on their clothing like the Marquis de Sade in Quills. If they do, they'll be sued for $5 million dollars.
Activities at the party, says the paperwork, are "potentially hazardous and you should not participate unless you are medically able and properly trained" lest they cause "minor injuries to catastrophic injuries, including death." Is anyone else picturing that chair/roller coast contraption at the end of Casper with a cupholder for sizzurp in it? [TMZ]
"You're an asshole, Justin Bieber," says Bon Jovi. [Page Six]
---
Guten morgen! Demi Moore's shaggy blonde Australian pearl diver-turned-Viking-turned Sikh yoga teacher boyfriend Will Hanigan has something special. And by something special, I mean a piece of deep-sea wares in his urethra. Or... what? He's never even been to Mount Vesuvius!
"He had a pearl inserted in his penis when he was in his late teens," said a source. "It is pearl farming tradition and he would always joke about it in Australia. He'd boast it'd give girls extra stimulation in the bedroom."

So weird, because "my friend Julie" has a barnacle in her vagina but she's always been embarrassed about it, lolz! I'll tell "my friend" not to worry. Cool story, Hansel. [NYDN]
---