GQ Style's Michael Paterniti spent a day with superstar/father/aspiring sculptor Brat Pitt for his first substantial interview since his marriage to Angelina Jolie ended (quite dramatically) last fall. They talked about his estranged wife's latest film (Pitt really wants Paterniti to see it), his struggles with alcohol (he "had to step away"), and, of course, the fact that it's always "family first."
In addition to the comically Malickian photography (they were all taken in U.S. national parks), your typical profile flourishes—from the recently acquired passions ("he's really gotten into making matcha lately") to the physical descriptions that are simultaneously flattering and rude ("he looks like an L.A. dad on a juice cleanse")—are on full display here. The profile presents Brad as a quiet, pensive dude who is slowly accepting and learning from his personal tragedies while at the same time becoming more and more comfortable with his waning fame and cultural significance. Though he doesn't really talk much about Angie, this is still the good shit. (The good Pitt?) So let's get into it!
Here's how Paterniti describes Pitt immediately following September's infamous private plane incident, and Jolie's subsequent divorce filing:
By then, everything in Pitt's world was in free fall. It wasn't just a public-relations crisis—there was a father suddenly deprived of his kids, a husband without wife. And here he is, alone, a 53-year-old human father/former husband smack in the middle of an unraveled life, figuring out how to mend it back together.
Here's Pitt on whether he's going through a mid-life crisis:
"No, this isn't that."
Here's Pitt on what "gives him the most comfort these days":
"I get up every morning and I make a fire. When I go to bed, I make a fire, just because—it makes me feel life. I just feel life in this house."
G/O Media may get a commission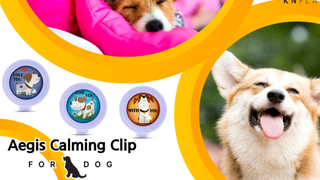 20% off
Aegis Calming Clip for Dogs
In addition to quitting weed, Pitt also stopped drinking. (He replaced booze with "cranberry juice and fizzy water.") "I can't remember a day since I got out of college when I wasn't boozing or had a spliff, or something," he says, adding:
I mean, we have a winery. I enjoy wine very, very much, but I just ran it to the ground. I had to step away for a minute. And truthfully I could drink a Russian under the table with his own vodka. I was a professional. I was good.
Here he is on his new passion for sculpting:
I'm making everything. I'm working with clay, plaster, rebar, wood. Just trying to learn the materials. You know, I surprise myself. But it's a very, very lonely occupation.
And how he's changed as a father since the divorce:
I grew up with a Father-knows-best/war mentality—the father is all-powerful, super strong—instead of really knowing the man and his own self-doubt and struggles. And it's hit me smack in the face with our divorce: I gotta be more. I gotta be more for them. I have to show them. And I haven't been great at it.
There's a lot of great stuff in this, so if those excerpts (or the thought of seeing Pitt posing in front of fire) intrigue you, read the whole interview.
[GQ Style]
---
News You Can Use

---