Brad Pitt helped a bunch of festival goers in Palm Springs learn how to pronounce actor David Oyelowo's name this weekend, courtesy of a singalong.
Oyelowo portrays Dr. Martin Luther King, Jr. in the film Selma. During this weekend's Palm Springs Film Fesitival, he won the Breakthrough Performance Award for his performance in the film. Before presenting Oyelowo with the award, Pitt helped everyone learn how to pronounce the actor's name. Via the Associated Press/AOL:
While not an honoree himself, actor-producer Brad Pitt stole the spotlight with a sing-along for a few moments Saturday night at the annual black-tie gala for the Palm Springs International Film Festival. Pitt traveled some 100 miles east of Los Angeles to the desert town of Palm Springs, California, to introduce actor David Oyelowo, an honoree at the gala whose profile is only now on the rise stateside.

Pitt is a producer of director Ava DuVernay's historical epic "Selma," in which British actor Oyelowo portrays civil-rights leader Dr. Martin Luther King Jr. The festival honored Oyelowo with its Breakthrough Performance Award for an actor.

In his introduction, Pitt professed his admiration for Oyelowo - both as colleague and friend - and, at one point, Pitt led the audience in a sing-along with lyrics spinning around Oyelowo's often-mispronounced last name. (It sounds like "oh-yellow-oh," by the way).
OK, this is funny and very Pitt-esque. (And also a sign that he is hopefully moving towards the Bill Murray phase of his career.) But it's kind of depressing how we make such a big deal about having trouble pronouncing something like David Oyelowo but we don't bat an eye at Ben Roethlisberger or Chloë Sevigny or Zach Galifianakis. Tangentially (sort of) things like this always remind me of what Orange is the New Black star Uzo Aduba's mother had to say about her "difficult" to pronounce name.
So anyway, in grade school, because my last name started with an A, I was the first in roll call, and nobody ever knew how to pronounce it. So I went home and asked my mother if I could be called Zoe. I remember she was cooking, and in her Nigerian accent she said, "Why?" I said, "Nobody can pronounce it." Without missing a beat, she said, "If they can learn to say Tchaikovsky and Michelangelo and Dostoyevsky, they can learn to say Uzoamaka.
G/O Media may get a commission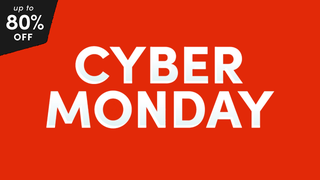 up to 80% off
Wayfair - Cyber Monday
Accepting his award on stage, Oyelowo said "You know you've broken through when Brad Pitt sings your name!" Cannot argue with that at all. If only Brad Pitt were around to sing a song whenever we needed help to learn how to pronounce someone's name!