To follow up its popular first season that revolved around the trial of Adnan Syed, the second season of Serial will reportedly focus on former prisoner of war Bowe Bergdahl.

Sgt. Bergdahl disappeared from an army base in 2009 and was imprisoned by Taliban officials for five years until the U.S. military negotiated his release in 2014. (Five Taliban detainees were offered in exchange).
Bergdahl, however, later faced charges of "desertion and misbehavior before the enemy." According to The Hollywood Reporter:
At Bergdahl's preliminary hearing last week in San Antonio, to determine whether or not he will face a court-martial, Maxim cites sources present that Serial host Sarah Koenig and one of the show's producers was in the courtroom.
In addition to Serial's upcoming podcast, director Kathryn Bigelow is working on a film about Bergdahl's case with Zero Dark Thirty's producer/writer Mark Boal.
Boal also appeared at the hearing and is said to be part of the research team for this season of Serial. NPR producers wouldn't confirm the news but wrote in a statement:
"We'd very much appreciate if fellow journalists would give us some room and not feel the need to attempt to dig into and try to figure out what you think we might be doing, especially since we're actively reporting stories, and having a bunch of wild speculation out there makes our job reporting harder. Doesn't feel very menschy. In any case, here's what I can tell you: The Serial staff is currently working on several things simultaneously: Season 2, Season 3, and some other podcast projects. For now we're not talking publicly about anything that we're working on."
G/O Media may get a commission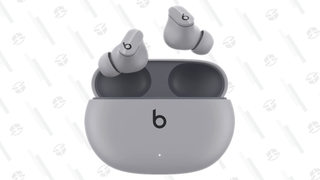 We are ready.
---
Contact the author at clover@jezebel.com.
Image via Getty