We've all, sadly, heard of employees being fired for bringing sexual harassment claims. Now, a boss has apparently been terminated for just listening to such claims.
BNet's Jim Edwards reports on the case of Luis Collazo, who used to work for pharmaceutical giant Bristol-Myers Squibb (BMS). One of Collazo's subordinates, Diana Hiraldo, told him one of her coworkers "was calling her frequently and leering at her while on the job." So Collazo did what he was supposed to do — he set up a meeting for her and an HR representative where she could air her claims and talk about next steps. Collazo was then fired in what BMS called a "reorganization" — except that he was the only one "reorganized." He sued, saying he was fired for "protesting sexual harassment at work." BMS's defense: that can't be true, because Collazo didn't protest enough. Edward's quotes the judges' report:
Bristol-Myers argues that Collazo did not "oppose" any discriminatory conduct because he "did not utter words" during the meetings with García but instead "simply listened to Hiraldo."
First of all, this appears to not even be true, as Collazo told an HR rep after the meeting that Hiraldo's was a "serious case, a serious case where this girl alleges that she is being sexually harassed by this guy." Second, BMS's claim that they couldn't possibly have fired him for opposing harassment because he didn't do so hard enough is pretty flimsy — especially since the judges also mention that Collazo was fired "mere days" after Hiraldo's meeting, and for obviously trumped-up reasons. Of course, BMS may already have had its eye on Collazo — he was apparently concerned about one of their plants' readiness to produce an HIV drug, and had requested further documentation. If Collazo's story is accurate, both taking sexual harassment seriously and being meticulous about potentially live-saving medications may be firing offenses at BMS.
A final decision is still pending in the case, but in another related lawsuit, a court ruled against a former pharmaceutical sales rep who was fired after reporting her boss's inappropriate touching, nicknames, and "leering." Commenting on that ruling, Edwards writes that at pharmaceutical companies "there's a persistent culture of sexualizing and harassing sales reps," and that "the ruling creates a set of perverse incentives for sales managers to continue harassing their female workers by enrolling them in non-compliant sales programs and supervision programs that only enhance their access to the staff they're victimizing." The takehome message of all this is that sexual harassment can hurt future employees and supervisors as well as direct victims — and that drug companies are exactly as awesome as you thought they were.
G/O Media may get a commission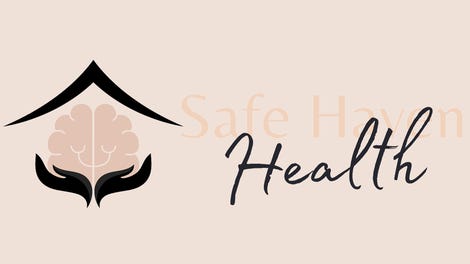 Addiction counseling
Safe Haven Health
Image via sokolovsky/Shutterstock.com.
Bristol-Myers' Uniquely Awful Sexual Harassment Policy: Silence Is Consent [BNet]
The Court Ruling That Creates A Bill Of Rights For Office Sex Pests At Drug Companies [BNet]
Collazo v. Bristol-Myers Squibb Mfg. Co., No. 09-1665 (1st Cir. Aug. 5, 2010) [Meites, Mulder, Mollica & Glink Law Offices]
Collazo Vs. Bristol-Myers Squibb Manufacturing Inc. [Popularizing The Law]