Sandra Bland, a 28-year-old from Illinois who had been a vocal participant in the #BlackLivesMatter movement, died in police custody three days after being arrested for "assault on a public servant," a third-degree felony. Her death was ruled a suicide.
Waller County Sheriff Glenn Smith, who made several statements to the press about her arrest, which he characterized as a result of Bland becoming "combative," was fired from his previous post in 2007 for documented cases of racism. And here we go again.
Bland, who was known to friends and family as "Sandy," had recently moved to Texas for a job at her alma mater, Texas Prairie View A&M. On route to her first day of work, Bland was pulled over for an improper lane change, allegedly kicked an officer, and was taken into custody. Unfortunately for police, a bystander videotaped part of this interaction, in which authorities are physically restraining a largely motionless Bland.
Around the 1:10 point, Bland can be heard saying, "You just slammed my head into the ground. Do you not even care about that? I can't even hear!"
Waller County Sheriff Glenn Smith told ABC 7 Chicago that Bland "had been combative on the side of the road." According to her friend Malcolm Jackson, it was other other way around: the officer "pulled her out of the car, forced her and tossed her to the ground, knee to the neck, and arrested her," while she repeatedly asked why they were being so rough.
Her bond was set at $5,000, and she had a court appearance on Saturday. Two days later, on Monday, she was found dead in her cell; the Waller County Sheriff's Office said she died "from what appears to be self-inflicted asphyxiation," and used the terms "tragic incident." Her death was later ruled a suicide by hanging, according to an autopsy performed by the Harris County Institute of Forensic Sciences in Houston.
G/O Media may get a commission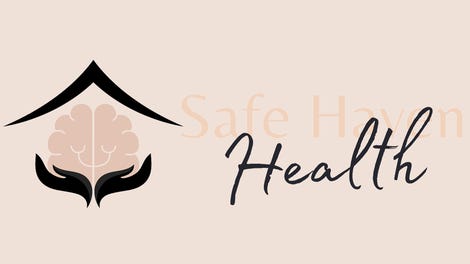 Addiction counseling
Safe Haven Health
Friends and family, however, are certain that she wouldn't have taken her own life. According to a statement released by her family's lawyers via the Chicago Tribune, "The family of Sandra Bland is confident that she was killed and did not commit suicide. The family has retained counsel to investigate Sandy's death."
LaNitra Dean, a longtime friend, told ABC 7 Chicago that Bland was a "warm, affectionate, outspoken woman," adding: "The Waller County Jail is trying to rule her death a suicide and Sandy would not have taken her own life. Sandy was strong. Strong mentally and spiritually." Bland's sister Sharon Cooper said, "Each one of us feels like we lost a part of ourselves and it's hard, it's going to be hard for a very long time."
Sandra Bland was a vocal contributor to the #BlackLivesMatter movement, frequently posting videos on social media in which she discussed racial issues, calling them #SandySpeaks.
A petition has been launched calling on the Department of Justice to investigate her death, and the hashtags #JusticeForSandy and #WhatHappenedToSandyBland have begun to proliferate. Friends told KPRC that they are planning a rally for Friday at noon at the Waller County Sheriff's Office.
Currently, the The Texas State Rangers have taken over the investigation into Bland's death. According to District Attorney Elton Mathis, "If I receive information that there's something nefarious going on, or foul play, we will certainly get to the bottom of that. I understand there's some disbelief among some friends and family that she would do this to herself. That's why it's very important that the Texas Rangers be allowed to conduct a thorough investigation."
---
Contact the author at ellie@jezebel.com.
Images via screenshot.