As more women between the ages of 25 to 39 are being diagnosed with breast cancer (gaaaah), researchers are taking additional steps to address the emotional and psychological trauma involved in the diagnosis. After analyzing the interviews of over 1,100 women recently diagnosed, the Journal of the National Cancer Institute has released a study that shows that 23% of these women—nearly a quarter—have experienced PTSD symptoms after receiving the news.
But here's the interesting part:
"During the first two to three months after diagnosis, nearly a quarter of them met the criteria for PTSD, although the symptoms declined over the next three months," [lead researcher] Dr. Neugut, who is also a professor at Columbia University, added. "Younger women were more likely to develop symptoms of PTSD, and data suggest Asian and black women are at a more than 50 percent higher risk than white women."
This may correlate with the recent realization that using the same at-risk screening model for women across racial lines may be underestimating breast cancer risk in non-white women. Using data from the Black Women's Health Study, the Slone Epidemiology Center (SEC) at Boston University looked at the CARE model, which currently assesses the at-risk factor of black women, which is currently the same one used for Caucasian women. They discovered that it does a substandard job of determining the risk of estrogen receptor (ER) negative breast cancer, a deadlier form of the disease that's found more often in black women.
Dr. Neugut acknowledges that understanding and dealing with the women's PTSD symptoms "might also have an indirect impact on the observed racial disparity in breast cancer survival."
G/O Media may get a commission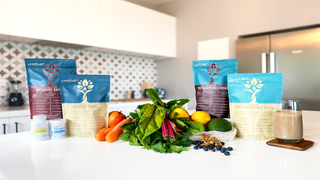 'Nearly 25 Percent Of Women Diagnosed With Breast Cancer Experience PTSD' [RedOrbit]
'Popular Test Underestimates Black Women's Breast Cancer Risk' [BET]
Image via OLJ Studio/Shutterstock